First Image of Alan Wake's Night Springs Emerges from the Darkness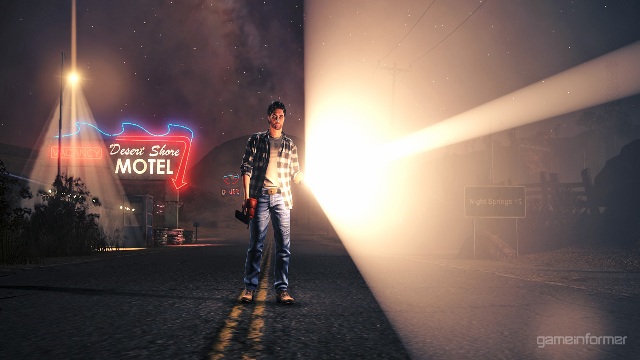 Remedy Games is planning to unveil Alan Wake's Night Springs at next month's VGAs, but they just couldn't wait until then. The developer tossed Game Informer a scrap from the table in the form of the game's first image (above).
Alan has apparently fired his fashion consultant and ditched the suit jacket/hoodie combo in favor of the "I just got my own show on HGTV" look. Flashlight mechanics will, unsurprisingly, again play a major part in the XBLA title if the image is anything to rely on. Sleazy motels and a 15 mile hike to the titular Night Springs appear to be in order for the writer-by-day/slayer-of-evil-incarnate-by-night main character. As mentioned above, Wake's full coming-out party is set for the VGAs, which take place on December 10th.
[Source: Game Informer]
[Image via Game Informer.]