Ninja Gaiden 3 Releasing in March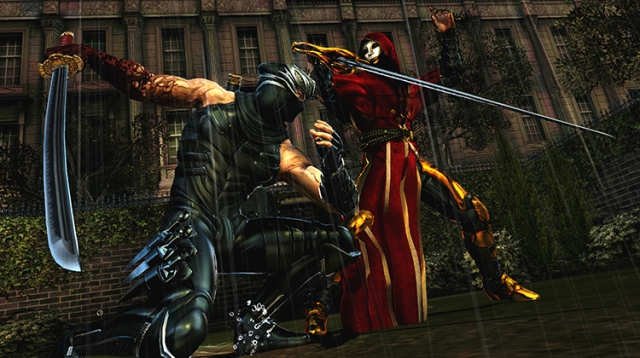 Ninja Gaiden 3 will be releasing on March 20th, 2012, Tecmo Koei revealed today. The Team Ninja-developed action title will release on both Xbox 360 and PS3 that day, with a Wii U release coming whenever Nintendo's next-gen system launches.
The publisher also revealed its plans to release a collector's edition exclusively through GameStop and EB Games for $99.99. The pack will come with an "Unmask" art book, soundtrack CD, a "Duel of the Masked" figurine, and a demo for Dead or Alive 5. Those who pick it up will be able to play as four different characters (Ayane, Hayate, Ryu, and Hitomi) in a single DoA 5 stage. Those who preorder the regular edition at either GameStop or Amazon will also get the demo, but will only have two of the four characters to choose from.