Pre-Order Guild Wars 2 and Get Beta Access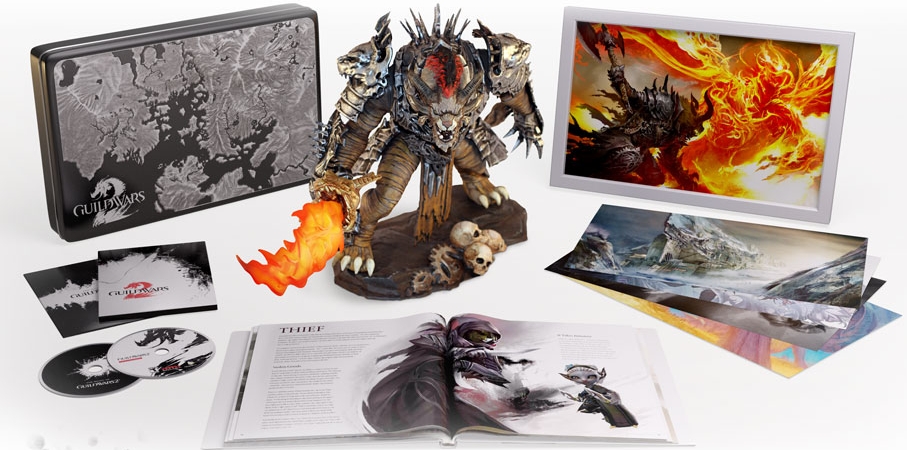 On April 10th fans of Guild Wars can finally pre-order the highly anticipated Guild Wars 2.  Those who get any one of the three available editions will get beta access and a three day headstart when the game is released.
The standard edition will be available for $60 while the digital deluxe edition will be $80.  The collector's edition will be $150!  With the collector's edition you get everything in the digital deluxe edition, which includes the game and several in game items including the "Summon Mistfire Wolf" Elite Skill and a Rytlock Miniature.  In addition there will be a ten inch figurine of Rytlock, a 112 page Making of Guild Wars 2 book, a custom art frame, five art prints, and a CD of the game's soundrack.
[Image: PC Gamer]
[Source: PC Gamer]