Developer of Skulls of the Shogun Becomes '17-BIT'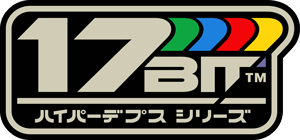 Haunted Temple Studios, developer of the strategy game Skulls of the Shogun, has changed their name to 17-BIT officially after testing out the name on the PAX East show floor.  The vintage sounding name is meant to reflect the developer better and their "classic gameplay ideals."  "The new name sums up our goal perfectly — taking your best memories of the 16-bit era, and making new experiences that look as good and play as well as you remember," says CEO Jake Kazdal.
Skulls of the Shogun, which was playable at PAX East 2011 and this year's, is expected to release in October for Xbox Live Arcade, Windows 8, and Windows phone.
[Source: Joystiq]
[Image via Joystiq]