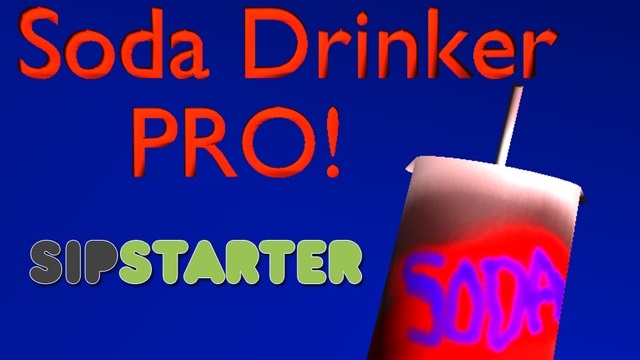 Soda Drinker Pro's Sipstarter Goes Live
Will Brierly, madman genius behind Soda Drinker Pro and Vivian Clark, has started up a Sipstarter to help support all of your darkest soda drinking fantasies. With the tiniest of donations you can have beautiful HD images of soda so that you can sit and daydream about soda while staring into your monitor. For a few dollars more, you can sit in on streams with the developer and talk soda and soda drinking ideas.
But we're not here to just talk soda. We're here to control the simulation itself.
Fifty bucks gets your own custom soda drinking simulation level. Anything you sick heart desires could be yours. Control reality yourself. Break the system. When a man tells you that you can't drink soda as the world ends, slap your fifty dollars down and defy him. Defy reality yourself. Besides, what were you going to do with that money, anyway?
Sources