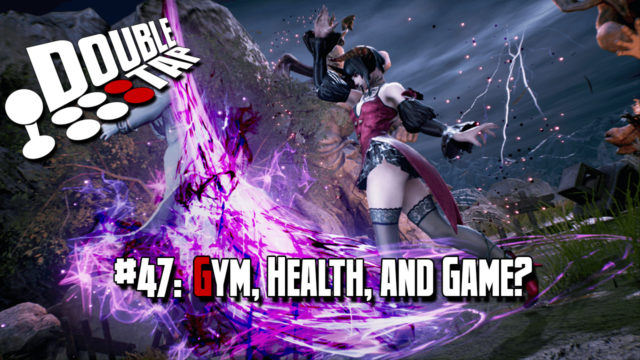 Double Tap #47: Gym, Health, and Game
Redhood is finally out of the darkness and CrashTag is overjoyed with his trailer. Mezza returns from a weekend at Redbull Proving Grounds in Philly, and has many tales to tell. Punk takes an L to a Static Go Ray Ray. Marvel vs. Capcom finally has a place to showcase MVCI. CEO is around the corner, but there is a lot of Street Figther V talk, and Ed has taken over as the new boxer in the ring. Dead or Alive discontinues DLC content for good. Iron Galaxy brings forth their newest character: Eagle. Namco does a big release content for Tekken 7, and King is sweeping the Iron fist tournament with his make it rain "Rage Art".
Pokken won't be a main event at EVO this year, but Anime EVO accepts the lively community and will be running it with other side games at EVO this year. Justin has sponsored a player before, but this time he is bringing four players who may have a strong impact on their perspective games. The "Focus Attack" takes a change in the road as Mezza & CrashTag talk tournament health and the way Daigo is changing to be more healthy. Never forget Mod highlights as we have returning TheJamk & MonkeyGigaBuster with character mods and story driven stages.