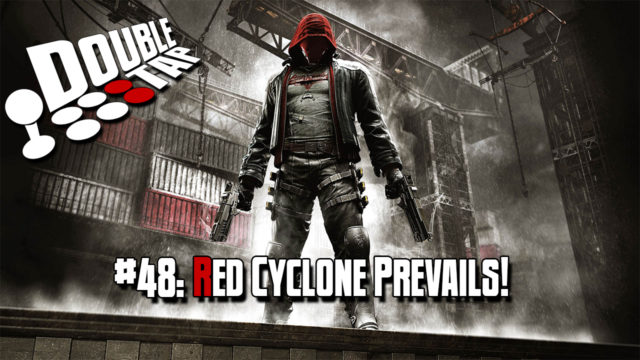 Double Tap #48: Red Cyclone Prevails!
Redhood has finally shown his face to the world, and CrashTag ain't too happy with the outcome. Mezza returns from a long weekend in Florida, enjoying the rainfall and little sunshine. Now that CEO is over and it is time to get back to reality, both CrashTag and Mezza begin to tackle the new reveals and updates that have been long and awaiting. NetherRealms releases RedHood & talks about creating a E-League 250k Championships for Injustice 2. Subzero gets a pretty chilling new trailer that leaves even the excited players in a chill mood.
Capcom reaveals more about Marvel vs Capcom Infinite's gameplay and allows the players to test hands on at CEO & E3. Street fighter V for sees some issues with their new edition that seems to be haunting possible new players and challenging the old players with inconsistent combos. DLC isn't far fetched for Capcom so they bring some new attire to teach everyone a lesson to wear a proper uniform to study. Iron Galaxy gives us a first taste of Eagl,e and he doesn't look that bad. At least the Double Tap team feels that way. Killer Instinct also comes to steam. Pokken Tournament DX aka 1.5/1.6 gets some new upgrades and gets a new home on the switch. It also revealed a new Pokemon, Decidueye, who will be joining the battlefield with his ghostly grass type abilities.
Randoms In The FGC talks about Dragonball FighterZ and Arcsys way of building a dream fighter. Evo numbers looking rough as well as Capcom licensing with Bandai on netplay! Last but not least, Dissidia finally gets a good reveal and look for when it will arrive to consoles in the near early 2018. Traveling is apart of the job ,and as always the team strives to be at events and this time Mezza was able to head out to CEO Gaming to give you the 411 on how things went down!