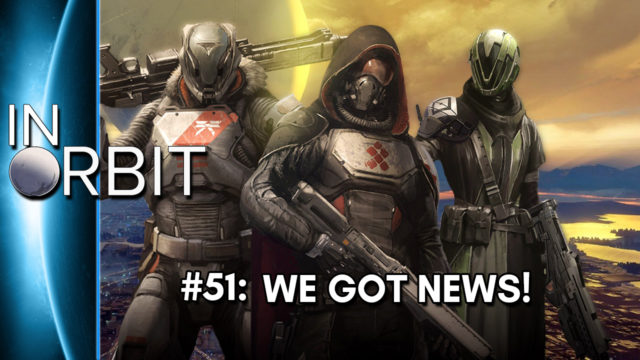 In Orbit #51: We Got News!
This week on In Orbit, the team dives back into Destiny with talks on Iron Banner and the new "This Week at Bungie", which brought some light on the future of Destiny. With the return of Iron Banner the team looks at our current crucible conditions and whether this weeks IB can be seen as a success. The team then uses TWAB as a reference to talk on what is next for Destiny, with the next update not coming until April looking like more and more of a possibility.
The team also discusses Bungie's reveal that Crimson Days will not return, and if this is good for the current state of Destiny and its community. The crew then talk on our now confirmed upcoming sandbox update — speculating as to when it will be released, and what changes they feel that Bungie needs to make with the update to bring balance to the crucible. This week also brought the reveal of a new format for Bungie bounties, and the team discusses as to whether these changes are good or bad for the current state of the community and Destiny.
Sources