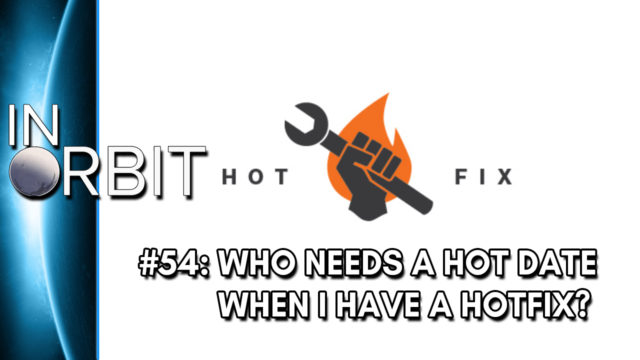 In Orbit #54: Who Needs a Hot Date When I Got a HotFix?
Activision held their earnings call which coincided with rumors flying around the community of Destiny 2. Per the earnings call, Destiny 2 is still on track for a fall 2017 release. Per additional information from Jason Schreier from Kotaku, there are three studios working with Bungie on Destiny 2. Jason Schreier also confirmed the debunk of the rumors of "Forge of Hope". Bungie also previewed HotFix 2.5.0.2 on their stream and went over the different changes happening to the sandbox including changes to shotguns, pulse rifles, auto rifles, hand cannons, special ammo, and certain classes.
We debate the merit of these changes, and if these changes are enough to balance the meta. The In Orbit crew also discusses McFarlane Toys hinting at Destiny figurines, and Fireteam Chat Podcast celebrated their 100th episode with DeeJ and Christopher Barrett by showing approximately 60 images of concept art from the inception of Destiny as an idea.
Sources