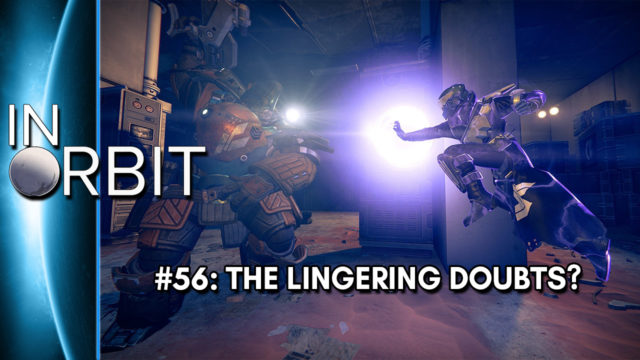 In Orbit #56: The Lingering Doubts?
The In Orbit crew continues our review of the divisive and game changing HotFix 2.5.0.2, and we discuss new changes that might be coming with an anticipated fix to the HotFix (say what?) with the expected 2.5.0.3. The group also discusses Iron Banner Supremacy, which last time left a bad taste in everyone's mouth. With the changes to the special ammo economy and how prevalent sidearms are, we anticipate that Iron Banner Supremacy will be quite the interesting game mode this coming week.
The big talk this week involved our two guests, Eli Ansara and Stamatis Karathomas, who both left the game and returned (with differing frequencies), what brought them into the game the first time, and what they would like to see in the future.