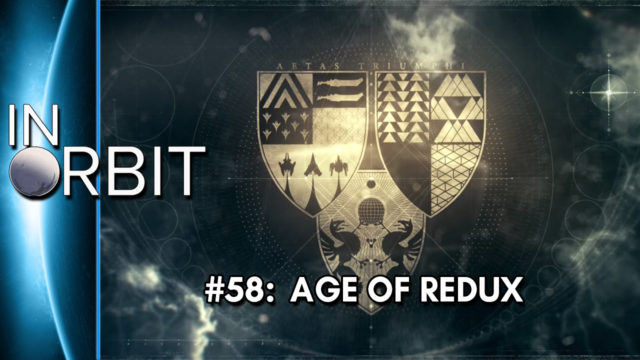 In Orbit #58: Age Of Redux
Bungie returns to streaming new information! The In Orbit crew discusses Age Of Triumph — Bungie's 2017 remix of the yearly Moments Of Triumph mixed with 2016's April Update. This year's spring update revisits our history with the game by upgrading Vault of Glass, Crota's End, King's Fall, and bringing back classic rewards such as the Vex Mythoclast.
The In Orbit crew discusses the 4 new challenge modes that will be added to the classic raids, anticipated changes to the raids (especially Crota's End), anticipation for the return of classic raid weapons like Fatebringer, and what the 13 page record book means. The In Orbit crew also theorizes what will come from the next stream as we already know we'll be able to go into the Vault of Glass, Crota's End, and King's Fall at max light, but we will have new weekly rituals which will bestow us with max light weapons and armor, possibly new items as well.