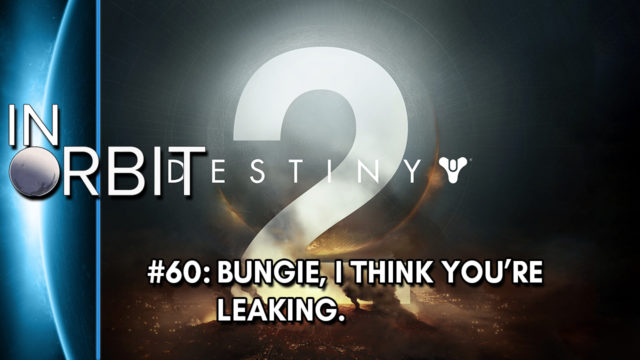 In Orbit #60: Bungie, I Think You're Leaking.
The In Orbit crew to discusses the recently leaked Destiny 2 poster! One image (shown on two different posters) have been leaked, hinting the direction of Destiny 2. The In Orbit crew discusses and speculates on what the poster means, and what we think of with the leaked poster. In addition to the exciting leaked news of Destiny 2, right around the corner from the time of recording is the upcoming patch 2.6.0 known as Age of Triumph.
Bungie confirms the return of elemental primaries from the year one raids with a giant caveat; the elemental versions of those primaries are now exotic adept versions. The In Orbit crew goes over what this means for PVE activities, such as the nightfall, and we also discuss the look and feel of the new armor pieces. As we know, week one will have Crota's End as the weekly raid challenge. We discuss the raid in its entirety and speculate what changes will happen.