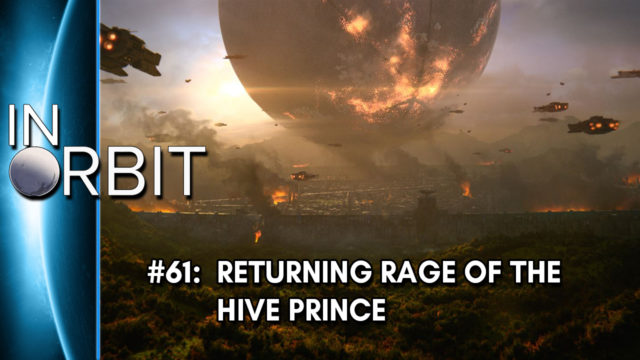 In Orbit #61: Returning Rage of the Hive Prince
The In Orbit crew is joined by SleepingDogfish as we discuss the Destiny 2 story reveal and this week's drop of Age of Triumph. The community is buzzing with excitement for Destiny 2, which has caused a nice bump for returning guardians with this week's update. We discusses the story reveal and we speculate on what this means for the upcoming game. With the storyline reveal, we find out the game is officially coming out September 8th, 2017 and discuss the preorders, and potential future lockout of content for some guardians.
The crew also discusses the promotional material at GameStop and through the other stores (online and brick & mortar) which indicate Osiris and Rasputin storylines for the expansions. We then expand into conversation about Age of Triumph and the changes to current Destiny 1 game. The In Orbit crew and SleepingDogfish have all gone through the revamped Crota's End and discuss the changes to the raid and what we really loved (especially the sword section after building the bridge!).