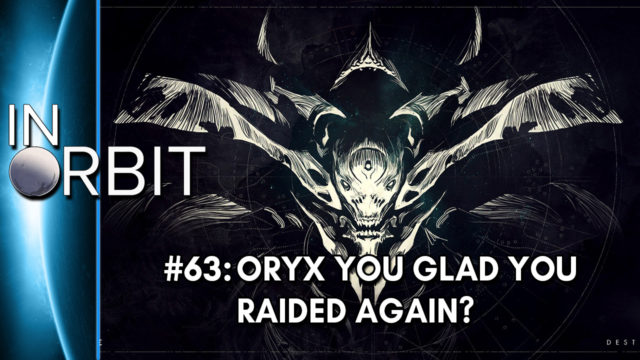 In Orbit #63: Oryx You Glad You Raided Again?
On this week's show, the In Orbit crew discusses Iron Banner and how our laggy, but fun experience has been. We get into some serious discussion about the crucible, and what the recent changes to the meta along with the upgraded year 1 raid weapons did for the current feel of the crucible game (hint… we like it!). We also discuss our thoughts on King's Fall and how little they've changed it encounter wise. We express what we would have liked to have seen in a refreshed version of King's Fall.
Bungie announced that HotFix 2.6.0.2 is coming with a fix to the error happening with elimination game times where the game doesn't end. We also theorize what other changes may come with it. We end discussion this week with discussion of the Men In Kilts charity and the rewards that come with donations to the great causes.
Sources