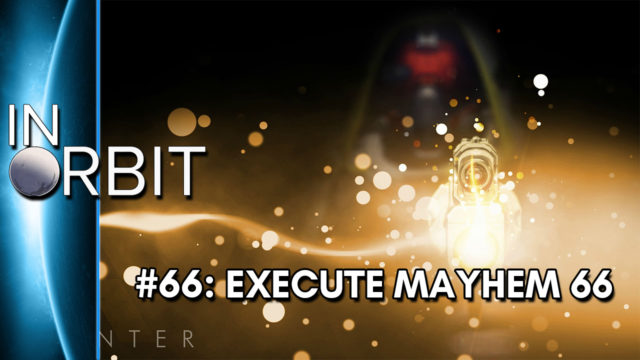 In Orbit #66: Execute Mayhem 66
On this week's episode of In Orbit, SleepingDogfish returns to the show to discuss Iron Banner Mayhem! With Iron Banner Mayhem, gamers of all skill levels can participate in an end game activity to get loot up to level 400. With the recent changes to the game's loot table in terms of generosity, this falls in line with making Iron Banner more accessible to Guardians of all kinds. But for more seasoned veteran Guardians, what is the point of Iron Banner beyond fun now?
The In Orbit crew also discusses abilities, and whether this is more proof that PVE & PVP need to have more separation. With sticky grenades like fusion, magnetic, and flux becoming really powerful because of how fast abilities charge and the curve actions they get, we compare them to the former sticky grenade, the tripmine grenade, that we felt was a more fair grenade. Should abilities of all kinds (supers, grenades, and melee) have changes to them in Destiny 2?
The crew then delves into more Destiny 2 talk with the conversation of abilities beyond what we already have. With only two real support classes that only provide real support with supers, we theorize what changes may have to come to the core game to provide more incentive to players to run support classes such as the concept of actual player health. We round out the conversation with kedelance's question on if there will be a balancing patch prior to Destiny 2 in this week's short Messages From The Reef!
Sources