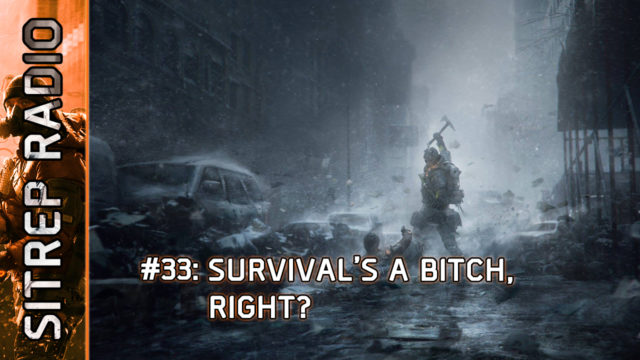 SITREP Radio #33: Survival's A Bitch, Right?
This week the lads are joined by "@EidolonFox" from the twitter verse for a special episode discussing, in detail, the newest DLC "Survival". This latest offering to The Division community is inbound for PS4 players on 20th of December 2016, with XBox One and PC players having had access to this expansion since 22nd of November 2016.
Mike, Rob, and Luke tap into Fox's relative wealth of knowledge and experience to share facts and tips for their fellow PS4 users, as well as those community members out there who haven't purchased the Season Pass and are thinking of buying "Survival" as a standalone piece of DLC content. The team also provide their usual round up of the weekly State of the Game and latest news from various community resources. Following on from last weeks "honorable mentions", there are nods in the direction of more useful tools and/or resources that the lads utilize.