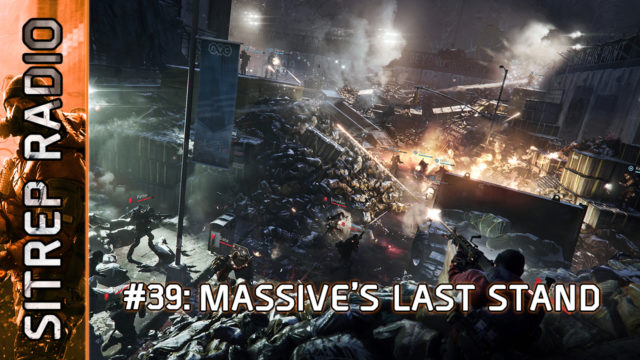 SITREP Radio #39: Massive's Last Stand
This week, players of The Division were treated to a sneak-peek trailer of the Last Stand DLC on Wednesday. It's fair to say the hype got cranked up to eleven. Following hot on the heels of that was the first State of the Game broadcast of 2017, where Hamish was joined via Skype by Terry and Keith from RedStorm to discuss some of what can be expected from Last Stand, and the free update 1.6. Mike, Rob, and Luke sit down to digest and discuss the vast amount of news that has been released to the community over the course of the last 24 hours.
It's fair to say that the hype in #TeamSITREP was at the highest level it's ever been. The lads also give their opinions on what might come with further information that is in-bound over the coming days and weeks as today's news is not the all that's coming in The Last Stand DLC.