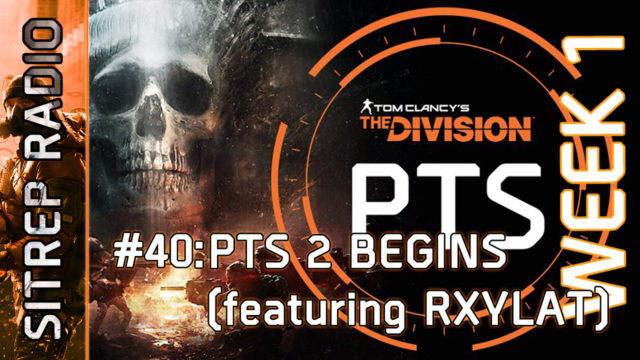 SITREP Radio #40: PTS 2 Begins (featuring rxlyaT)
With the 1.6 PTS process well under-way, #TeamSITREP bring you the latest news from the world of The Division with the help of @rxlyaT (Taylor) — who is officially the first "SITREP Radio PC PTS Correspondent". There is much to discuss, especially as some of the intended changes for 1.6 have not exactly gone to plan during PTS week 1 (but hey, that's exactly what a PTS is for). The lads try to keep things as brief as possible because it is still very early days for the 1.6 build.
Hamish and Yannick (AKA Yamish) were joined by Fredrik Thylander for this weeks State of the Game, which discussed what was coming with the incoming PTS-Build (PTS Week 2). Mike, Rob, and Luke breakdown the latest influx of information this broadcast delivered and share what they think are the most important aspects.