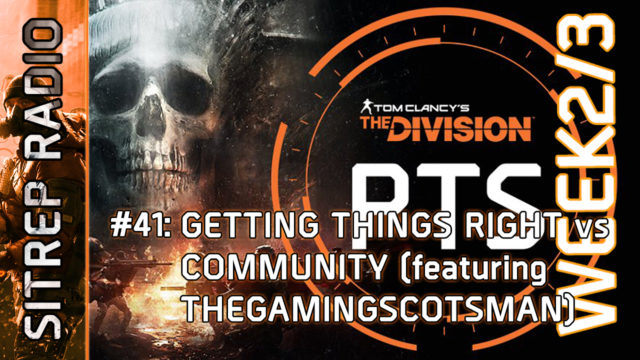 SITREP Radio #41: Getting Things Right vs Community (Feat TheGamingScotsman)
With the arrival of PTS3 this week Mike, Rob, and Luke discuss the latest wave of changes that are being implemented to the test build. They also enlist the help of TheGamingScotsman who picks up the mantel as this weeks "SITREP Radio PC PTS Correspondent", and sits down with #TeamSITREP for a chat. There was quite a comprehensive list of changes and tweaks released during this weeks State of the Game broadcast so once again the boys try to condense this down a fair bit for anyone who wasn't able to watch the SOTG.
Spoiler Alert – next week the boys will be taking a break from their usual scheduled programming and delivering a special episode dedicated to Tom Clancy's Ghost Recon Wildlands, as #TeamSITREP were lucky enough to be granted beta access keys, and will also be checking out Rainbow 6 Siege as its free over the coming weekend.