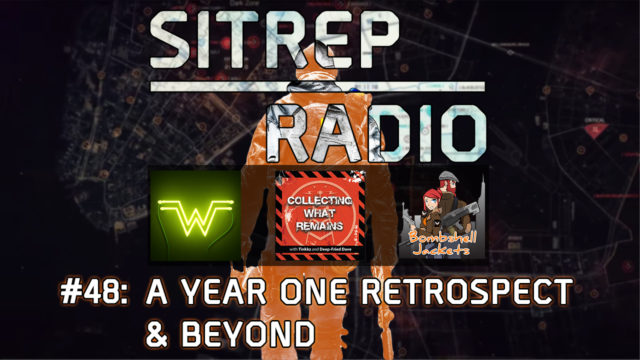 SITREP Radio #48: A Year One Retrospect & Beyond
The usual SITREP Radio crew welcome four (yes 4) guests to the podcast this week to spread the word that this game is definitely not dead and to keep the positivity flowing through The Division community. Gracing the show with their voices and wisdom once again are friends-of-the-show DeepFriedDave and Weezer. The boys also give a very warm welcome to Tinkkz and Remy from #BombshellJackets to complete this weeks American Invasion and round-off the line-up for what #TeamSITREP have been affectionately calling "The Megasode" throughout the planning/preparation stages.
Topics for discussion range from reminiscing about the early days of The Division, its development cycle from vanilla through to 1.6, the three DLCs, the current state we feel the game is in, the recent YouTuber/Streamer exodus and our collective hopes/wish list for Year Two. With such a plethora of opinions and input on tap, this is another mammoth effort — so once again the boys recommend you pour yourselves a drink and get comfortable.