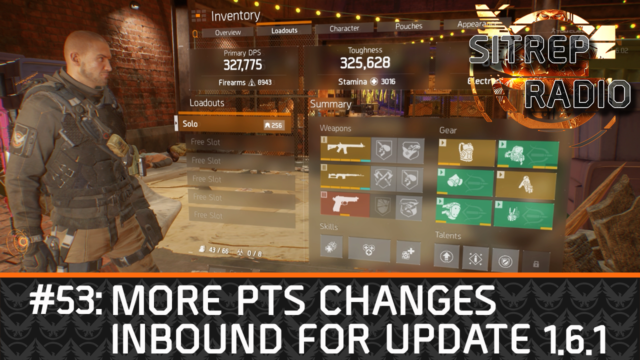 SITREP Radio #53: More PTS Changes Inbound for Update 1.6.1
Mike, Rob and Luke discuss the 1.6.1 PTS patch notes as well as getting direct feedback on the test build of the game from Rob who has been playing The Division a bit this week on his laptop. Also, #TeamSITREP have applied for round 3 of the ETF.
As usual the boys give a quick-round up of what they have been up to gaming-wise during the previous seven days. There is also a gentle nod (or two) towards The Division Community Weekend 3 (DCW3), which is taking place this very weekend (28th-30th April). Please come along and show your support to as many of those taking part as possible. The previous two iterations were brilliant fun and really successful, and this time around there are even more community members involved which means DCW3 promises to be even bigger and even better.