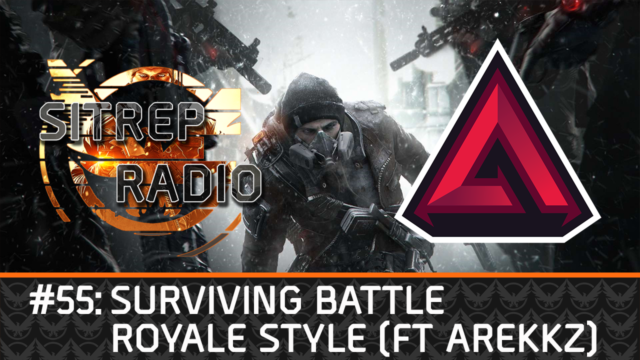 SITREP Radio #55: Surviving Battle Royale Style (Ft. Arekkz)
SITREP Radio are proud to present Episode 55, featuring none-other than Arekkz. For those that don't know, Arekkz is a powerhouse on YouTube and Twitter, and has been covering The Division from the get-go. He's also been very vocal through various mediums about wanting to add-to and improve-upon Survival. Survival is a game mode that #TeamSITREP love, but definitely feel could be greatly improved upon.
The four of us share a belief that a Battle Royale version or mode within Survival would be brilliant fun, add a great deal to the game, and also prove to be incredibly popular with the community. We talk at great length about this and other ideas we have had in terms of improving The Division, and helping to realize the awesome potential this game has. The State of the Game broadcast this week was very brief, with Hamish and Yannick squeezed into Hamish's streaming "booth" due to network issues elsewhere.
The studio are hoping to finalize update 1.6.1 before the weekend now that the PTS is finished, with a plan to release either on Tuesday, 23rd or Tuesday, 30th May (providing no disastrous problems are found during 3rd-party certification). ETF-C invites were sent out minutes before SotG began, so congratulations to anyone that was accepted and good luck with helping to craft updates 1.7 and 1.8.
Sources