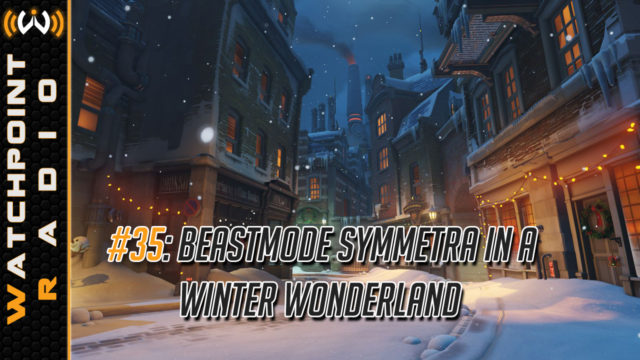 Watchpoint Radio #35: Beastmode Symmetra in a Winter Wonderland
Winter Wonderland went live yesterday, bringing with it over 100 new cosmetic items. Now, we all know that means like 90 new play icons and sprays you probably won't use, but take joy in the new skins that you may get. We were actually a bit confused as to why Mei's new skin costs 3000 credits when the reality is that it's pretty much a pallet swap. Good news is some of the best skins are only 750 credits. We'd say we are winning on this one. Winter Wonderland also brought a new arcade mode featuring Mei: Snow Brawl. 6v6, one-hit kills, one snowball in the chamber. Stakes are high folks, and Jaa loves it.
Winter Wonderland also brings the new Symmetra changes we've been talking about live. Now we get to see exactly how Symmetra will play, and to be honest, she's a bit of a beefcake right now. The new changes definitely make her more viable in various situations, but at the same time, it appears that the Overwatch team didn't account for areas she already excelled in; like cooking enemies in no time. Sym feels a bit OP right now, but only time will tell if the Overwatch dev team agrees. We talk about all this and more on this episode of Watchpoint Radio.