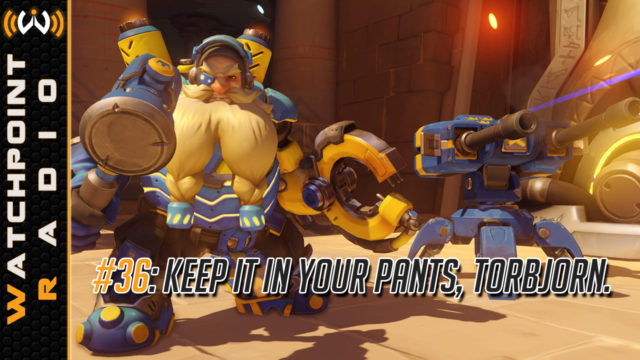 Watchpoint Radio #36: Keep it in Your Pants, Torbjorn.
As the holiday season continues, Blizzard released a new comic that provides some insight into our Overwatch heroes (and villains). REFLECTIONS reveals that Tracer has a girlfriend, as well as gives some subtle hints that Widowmaker may not be as cold as we think she is. Also, is there something going on between Ana & Solider? And what's up with Torb and all of those children? #getoffofher
We also discuss the pro meta displayed at MLG Vegas. We hope you like Tanks, because you're probably going to be seeing a lot of them. Seeing how the community loves to mimic the pros, we may unfortunately be seeing a lot of 3-4 tank stacks. Solider: 76's revived popularity may have run its course, as a beefed up D.Va appears to be shutting him down. Also, Zarya proves that you can't nerf stupid as her kit proves powerful enough to still be used frequently in competitive play.
We also talk a bit about Sombra and how she may not be getting a fair shake. Is she too complex for the basic strategies we are seeing in Overwatch? We then get into why Blizzard should leave policing of the community to the community, and talk about how adding modding tools to the game would do nothing but help it. All this and more on this episode of Watchpoint Radio.