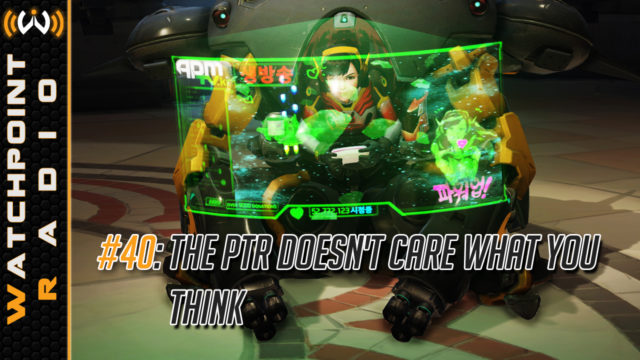 Watchpoint Radio #40: The PTR Doesn't Care What You Think
If you thought the PTR was about testing character balance, well, you'd be wrong. Recently Jeff Kaplan gave some insight into what the PTR is actually used for. Also, additional character balance is on the way, as the PTR gets more tweaks for Roadhog, Ana, and Sombra. But what about D.Va, are they going to fix her? Short answer, no. We discuss why it's a bad idea to ignore cries from the PTR, as well as answer some of the questions the Blizzard team seems to be struggling with in regards to D.Va.
We also get into what we hope to see in upcoming comics and animated shorts, as well as talk about Overwatch eSports and why it's not that exciting to watch. That and more on this episode.
Sources