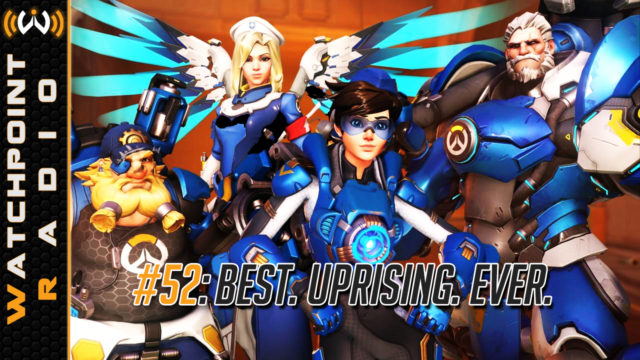 Watchpoint Radio #52: Best. Uprising. Ever.
After a tease and a comic a week ago, we finally have Overwatch Uprising. Honestly, it's everything the Overwatch has been asking for since the beginning. PvE content? Check. Story integrated into the game? Check. Sweet Widowmaker legendary? Check. Well, I guess the Widow legendary isn't something we've been asking for from the start, but it's still nice (sorry Hanzo mains). We go over what kind of items you can expect in the event, talk about the Uprising game mode, some of the best characters to pick, and other things that came with this patch.
We also get into weekly updates starting with a Mei bug where her slow isn't working anymore. We also talk about changes to win/loss streaks that should help with the loss streak tilt. Finally, we get into some community feedback. All that and more on this episode of Watchpoint Radio.