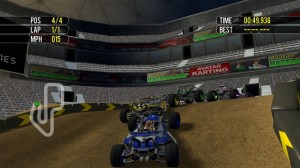 You May Also Be Interested In:
Articles From Our Partners:
Twitter
|
FaceBook
Jessica Weimar Contributor
Jessica is clearly a fan of video games, or she wouldn't be writing for this site. She attends college and like most other staff on the site, has a day job that she despises. She spends most of her free time playing games with her boyfriend.
Specialty: Survival Horror