MVCI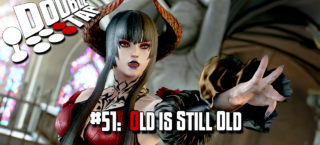 Double Tap #51: Old is Still Old
DragonBall FighterZ beta coming soon, Tekken 7's Eliza gets released, and Randoms get a little wild. Focus attack brings thoughts on releasing old content in a new game.
Double Tap #47: Gym, Health, and Game
Daigo gets healthy, Redhood Revealed, Rebull Proving Grounds gets serious, MVCI showcasing at E3 and CEO, Tekken 7 Release, Punk loses in a money match.