Reporting
Watchpoint Radio #85: OWL Hype… Except for Jaa
OWL pre-season exhibitions are on the horizon, which has everyone hyped except Jaa. We also discuss console players being treated as second class, and properly using the reporting system.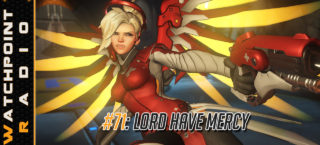 Watchpoint Radio #71: Lord Have Mercy
Mercy and D.Va get reworks on the PTR while change with Junkrat, Orisa, and Widow go live. Troll finally gets what he deserves, but reveals exactly how "effective" the reporting system is.