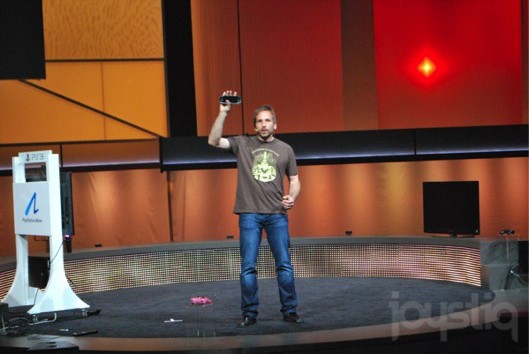 BioShock on the PlayStation Vita? That's not news. You knew that right? It was announced at this year's E3 press conference. This new title in the series is not supposed to be a remake of any of the previous games, nor is it the new game, Infinite. Actually, Kevin Levine, co-founder of Irrational Games, is not sure what it will be. It's still in the very beginning stages of conceptualization, specifically it is just exclusively on paper for now.
He did say that he wants to make an impression of a different kind on the Vita, and that he does not want it to take the "pared down port" approach. "I think there's room for every kind of game and every kind of approach," he said. "But just for what we do. That's not to say I won't play a lot of those games. I'd love to have that kind of game on a handheld." Regardless of how much he loves them, BioShock for Vita isn't going to be taking that route.
"I'd rather do something that's an experiment and that's a little different," Levine concluded. Here's hoping that it's a different game. However, it is surely going to be a long time before we hear anything else about the title.
[Source: Joystiq]
[Image via Joystiq]