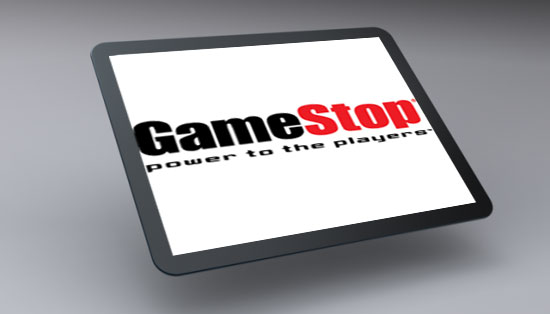 Gamestop will be stocking stores with game-focused, Android tablets starting November 4th. These tables include the Samsung Tab 10.1, Acer Iconia 7-inch, and Asus Eee Pad Transformer 10.1-inch. Yes, you can totally buy these tablets anywhere tables are sold. The difference is that these tablets will be preloaded with games such as Dead Space, Re-Load, Sonic CD, Monster Madness, Riptide, Cordy, a digital version of GameInformer, and the Kongregate app. In a twist I didn't see coming, Gamestops R&D are working on a Bluetooth wireless controller that will work with these tablets.
"There's not a lot of tablet/Android based games for the consumer that are designed to use an external controller," he said. "Our thought is that the tablet is a great immersive gaming device so it's hard for us to envision how that tablet will really function as such without some sort of controller."

"So we've created a controller that we're testing to really allow for immersive gameplay. It's hard to imagine how to stream a game – let' say Modern Warfare 3 – onto a tablet and then play it with your finger."
While this will definitely resolve some of issues of playing games on a tablet, I would think that it's a bit more cumbersome than having a portable gaming device that has a built in controller. Say a PS Vita or 3DS. Additionally, to get this immerse experience that Gamestop is going for, I think developers would need to focus on making games for these tablets as opposed to just porting them over from other mobile devices. I have Plants vs. Zombies on both my Samsung Charge (phone) and Samsung Galaxy Tab 10.1 and can tell you that the version on my phone looks a lot better, with the tablet version looking stretched out.
There are some items that need to be worked out here, but at least it appears to be a step in the right direction. Developers will soon have an option of how they want users to interface with their game as opposed to being forced to figure out how play their creation with the limited input device we know as "finger". What do you think? Right way? Wrong way? Don't care?
[Source: GamesIndustry.biz]