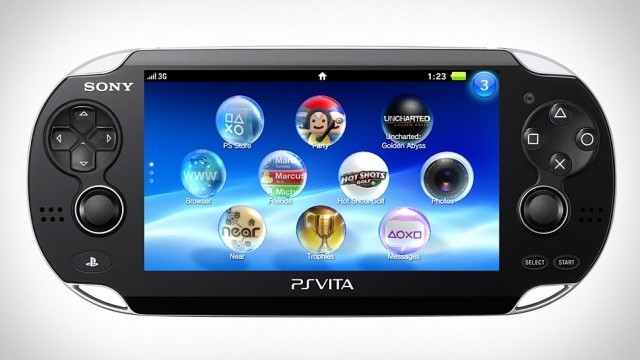 Sony's PlayStation Vita handheld gaming platform launched in Japan on December 17th and the initial sales numbers for its first "week" on the market have surfaced thanks to Famitsu. Gamers across the Pacific snatched up 321,407 Vitas in the first two days it was available according to the popular gaming news outlet.
Andriasang points out that rumors surfaced earlier placing the number of total units shipped in the neighborhood of 700,000. Sony has not addressed that claim, but previously stated that it planned to ship 500,000 3G/Wi-Fi models of the device.
So, where does that leave the Vita compared to its predecessor and biggest competitor? Slightly off-pace on both accounts. Nintendo Company Ltd. sold 371,326 3DS models during the platform's first two days of availability this past February. Initial two-day numbers for Sony's PSP, which launched in 2004, aren't entirely clear; but its first day sales of 166,074 would have put it on pace for 332,148. That's hardly scientific, of course, but is probably in the ballpark.
Keep in mind that sales over a two day period are not necessarily indicative of how a piece of hardware will perform over its entire life-cycle. But since that's all we have to go on at this time, let's dig a little deeper into the figures.
Back in 2004 Nintendo was forced to open up another factory in order to meet the combined 3 million reserves that North American (NA) and Japanese gamers made in advance of the DS launch. True, the majority of those preorders came out of the far larger North American population. Nevertheless, the Vita's launch has certainly come up short compared to the best selling dedicated handheld gaming device of all time.
Thankfully for Sony, they're not competing with the DS this time around. As mentioned, Nintendo's 3DS didn't fare all that much better than the Vita during its first two days of sale in Japan. Remember that the three-dimensional handheld pretty much fell off a cliff after the launch period. They have since recovered and have surpassed first year DS sales in about eight months time in the marketplace. Sony's handheld is far superior in the tech department but also carries a much fatter price tag for the 3G model.
Many have questioned whether or not there was room for either platform on the market because of the enormous success of smart phone gaming over the past couple years. Today's numbers indicate otherwise. No, this isn't exactly a smash hit of a launch. Certainly the sales figures could be healthier and reports came out of Japan yesterday claiming that only pockets of the country was lining up for a Vita. On top of that, the system had some tech issues (What launch hardware doesn't?) that Sony has attempted to fix with a software update.
Are those issues that Sony should be concerned with? Absolutely they are. Do they spell out doom for the system? No, of course not.
The Vita just enjoyed an incredibly solid launch weekend in its manufacturer's home country and has gamers across North America and Europe very excited for its February 22nd launch in those territories. Sony has proved what should have never needed proving in the first place: gamers still want dedicated gaming platforms.
[Sources: Famitsu and Andriasang]