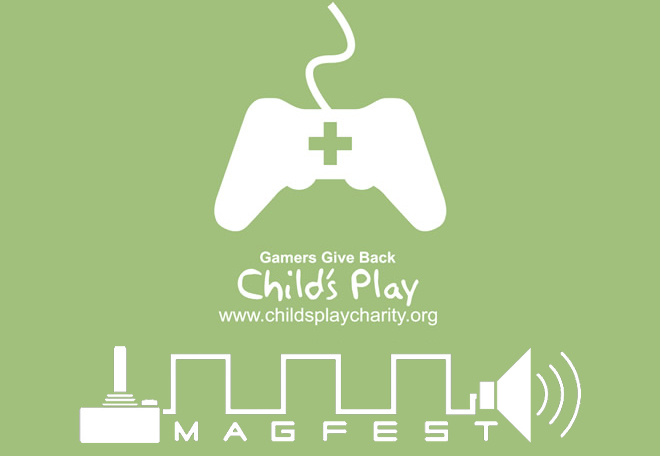 MAGFest X kicked off this past Thursday, January 5th, backed by the dynamic duo of music and gaming. Festivities will be going on through Sunday, and we'll be there covering the event over the weekend. But it's not just fun and games at this event. MAGFest is banding together with game developers, musical performers, and more to support Child's Play with an auction. The full press release is below:
MAGFEST TO HOLD CHARITY AUCTION BENEFITING CHILD'S PLAY
Washington, DC — JANUARY 3, 2012 — MAGFest is proud to announce their second annual charity auction benefiting Child's Play. MAGFest will be occuring January 5-8, 2012, and the charity auction at MAGFest will take place on the afternoon of January 8, 2012. Last year's charity auction raised over $5500 to buy toys for children in hospitals, and MAGFest is hoping to raise even more this year. Thousands of dollars worth of merchandise has been donated from MAGFest bands, video game developers, electronics manufacturers, Final Fantasy series composer Nobuo Uematsu, and many many more. Come be a part of this fantastic cause, and support the Child's Play Charity this weekend in National Harbor, MD at MAGFest.
The auction will take place between 11 a.m. and 2 p.m. on Sunday the 8th. Hope to see you there!