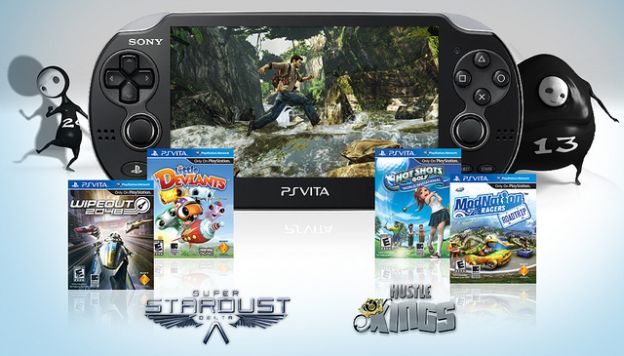 Early reports of demos at Best Buy reveal that the cost of buying a digital version of at least some games on the Vita may not save you much more than pocket change. One wary NeoGAF forum member snapped an image of a preorder screen at a Vita demo, and comparisons showed a 10% discount in price overall for the digital versions. Sony is not confirming this is the case; simply stating the PSN versions will be cheaper. A Sony spokesperson mentioned to look "for an announcement in the very near future."
Best Buy's preorder image showed Uncharted: Golden Abyss is $44.99 and, when compared with the $49.99 retail price, saves you $5. MLB 12 and Hot Shots Golf: World Invitational are both $36.99 instead of $39.99, a savings of $3. Little Deviants is $26.99 instead of $29.99. also with a disappointing savings of $3. With digital downloads, players expect more substantial savings. Less the cost of production and distribution alone should factor into pricing. When confronted with complaints about digital games on the PSP, Sony Computer Entertainment Japan offered a more substantial discount. The games still sell for more, leaving savings of $14 for Uncharted and Hot Shots Golf, compared to the original price of ¥5980 (about $78).
We can hope Sony takes a closer look at the pricing of its content as it seemed to do with the pricing of its memory cards. Knowing that memory cards are going to be a requirement for the purchase of digital content may have gamers resigning in favor of the hard copy version instead.
Story and Image Source: 1Up.com