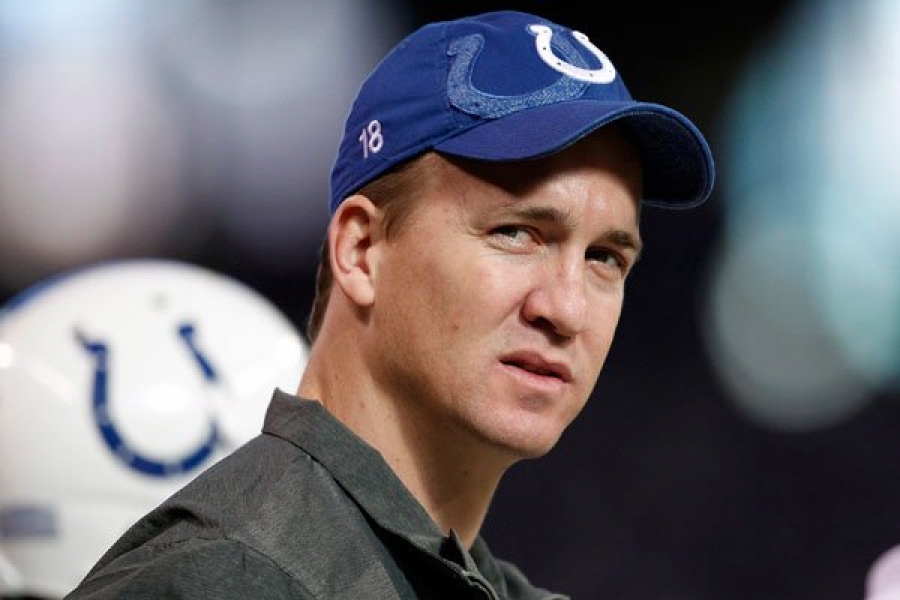 ("Last year would've been a great year to be on the dang cover," he thought.)
Voting has begun to see who will have the honor of having the John Madden curse bestowed on them. This is the 3rd year EA SPORTS and ESPN have had fans pick the athlete. This year the ballot has been expanded to a roster of 64 with 2 players from each team facing off against each other. Beginning today until March 21st fans will be able to pick which member of each team will advance to the official tournament at the SportsNation Facebook page. To help the votes for any player you can also use Twitter, supplying the player's name and #MyMaddenCoverVote hashtag. The winners of the 64 player round will be announced on March 21st on ESPN's "Madden Cover Vote Special" at 5 pm EST. From March 21st until April 25th all voting must be cast at ESPN.com/MaddenVote.
Here is the 64 round up.
AFC
Ravens — Terrell Suggs vs. Ray Rice
Jets — Mark Sanchez vs. Darrelle Revis
Steelers — Troy Polamalu vs. Ben Roethlisberger
Bills — Stevie Johnson vs. Ryan Fitzpatrick
Browns — Joe Thomas vs. Joe Haden
Dolphins — Reggie Bush vs. Brandon Marshall
Bengals — Andy Dalton vs. AJ Green
Patriots — Wes Welker vs. Rob Gronkowski
Texans — Arian Foster vs. Andre Johnson
Chargers — Phillip Rivers vs. Antonio Gates
Colts — Dwight Freeney vs. Robert Mathis
Broncos — Tim Tebow vs. Von Miller
Jaguars — Maurice Jones-Drew vs. Blaine Gabbert
Chiefs — Dwayne Bowe vs. Derrick Johnson
Titans — Jake Locker vs. Chris Johnson
Raiders — Sebastian Janikowski vs. Shane Lechler
(If you love the Raiders, don't vote up their kickers. They are now the only thing holding that team together.)
NFC
Bears — Jay Cutler vs. Matt Forte
Rams — Chris Long vs. Brandon Lloyd
Lions — Calvin Johnson vs. Matt Stafford
49ers — Vernon Davis vs. Patrick Willis
Vikings — Percy Harvin vs. Jared Allen
Seahawks — Marshawn Lynch vs. Earl Thomas
Packers — Aaron Rodgers vs. Clay Matthews
Cardinals — Larry Fitzgerald vs. Patrick Peterson
Falcons — Matt Ryan vs. Julio Jones
Eagles — Michael Vick vs. LeSean McCoy
Saints — Drew Brees vs. Jimmy Graham
Giants — Victor Cruz vs. Jason Pierre-Paul
Panthers — Cam Newton vs. Steve Smith
Cowboys — Jason Witten vs. DeMarcus Ware
Buccaneers — Josh Freeman vs. LeGarrett Blount
Redskins — Brian Orakpo vs. Ryan Kerrigan
Of this list I would love to see Calvin Johnson on the cover. But only if he is in his true form.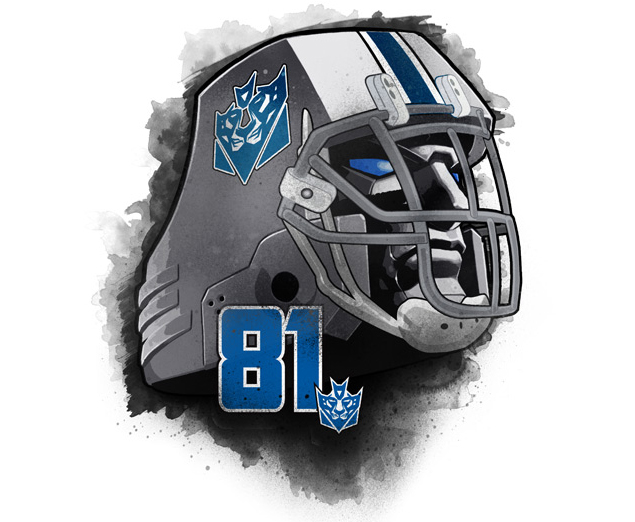 Images via ACIR Deportes, TeeFury