In the early nineties, Christian Gabel went to a flea market and found a collection of artwork. He gathered that it was done for a film that never made it past the pre-production stages. Gabel was compelled by the post-apocalyptic drawings and set out to create a score for the "film never made." Later at a party he was chatting with a game developer about what he was doing. That dev happened to be from Fatshark. The result of these happenstances was Krater, the game and the score.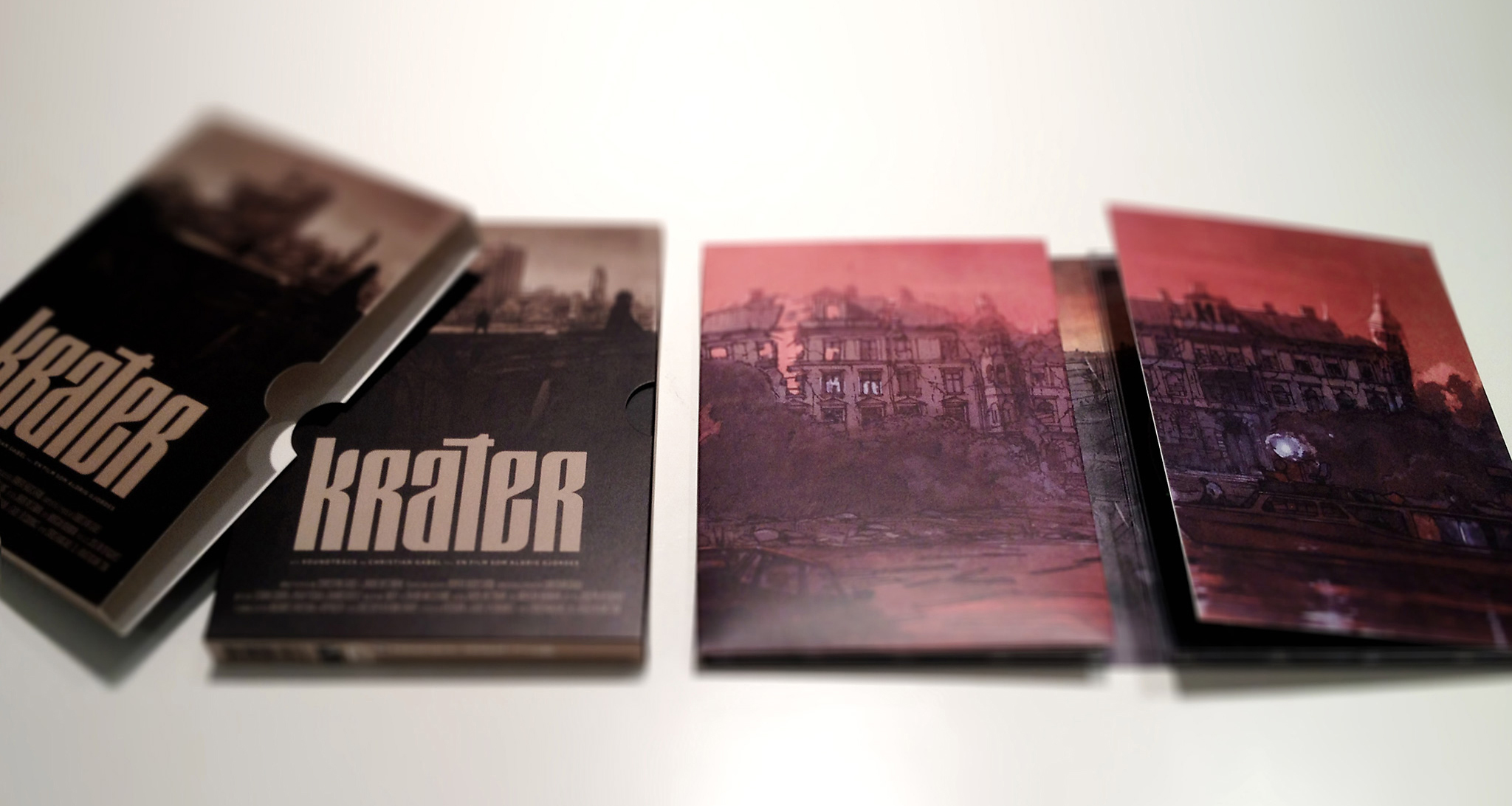 Krater doesn't focus on music or use it for dramatic cues. So to hear the soundtrack by itself, I didn't find myself reliving levels. What did happen was a journey into cult classics from the eighties. The illustrations that inspired the music was dated 1982, and it was fitting that I felt like I was in the world of Escape From New York and Tron. Some of the tracks are more ambiance than music, which is not a bad thing, all it's doing it making this lost world more real. The score is relaxing, and yet, is haunting at the same time.
After a few listens of The Score, I switched to The Game disc. The Game disc features Gabel's nostalgic cult music but includes others homages to the era. The Game disc felt as if more modern equipment was being used to emulate the old synthesizer and retro equipment that Gabel used for the Score. It's not a bad thing, but if you weren't expecting to hear someone singing accompanied by a band, it could be a bit jarring.
Separately, or as a package, these are a great change from the Inception-Zimmered soundtracks out there. It's a nice edition to the game, which is only available for digital download. It'll give you something good looking to sit on your shelf and fill your ears with glorious tones.
"Krater: A Score by Christian Gabel for a Film Never Made" is currently available on iTunes, Spotify, and the physical version shown above at Fatshark. The digital version is $10.99 and the collector's edition is $42.99. The collector's version features 2 discs, The Score and The Game. The Game features other artists as well as remixes of Christian Gabel's songs. It also features a 24-page book with the original concept art. "Krater The Game" will release digitally later.
[nggallery id=1657]