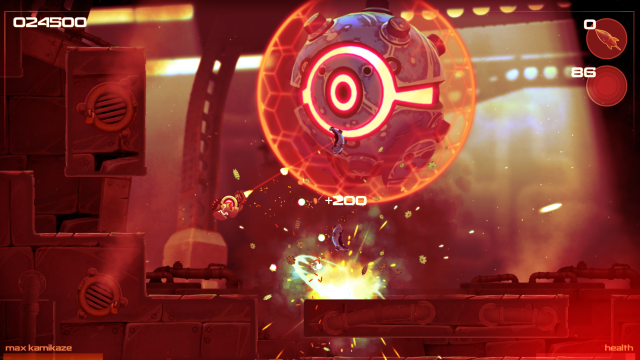 Toki Tori Developer Two Tribes is Back With RIVE for PC and Consoles
After going through restructuring earlier this year, Toki Tori developer Two Tribes has returned with a new game slated for PC and consoles: RIVE.  Two Tribes describes RIVE a "metal wrecking, robot hacking shooter."  The metal wrecking part is pretty obvious.  Lots of bullets and explosions on the screen as players control a spider-like robot, combining 360 shooting and platforming.  Score junkies will notice the points and multipliers racking up in the top left hand side of the video.
Another aspect of game play is the ability to hack your enemies and turn them into friendlies.  Doesn't look like you'll get a one size fits all hack, as the press release indicates that players will need to collect hacks in order to upload them into enemies.  Not sure if that means you need to collect specific hacks for specific enemies, or if you can only use a hack once and therefore need to keep an inventory of them.  Two Tribes says RIVE is "a 2D shooter / platformer with old school gaming values in a decidedly new school execution", something that tells me I'll probably enjoy this game.  Check out the trailer below, and if you're at Gamescom next month you'll be able to play the latest version of the game.