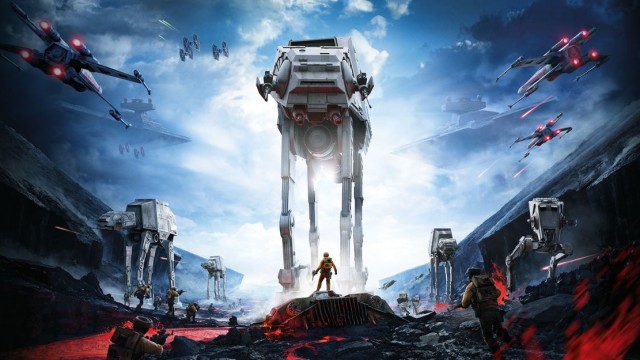 Mashcast #162: Money Makes the Death Star Turn
Jeremy from WoW! Talk! joins us this episode to talk a bit about the Star Wars Battlefront beta. Other than that, money was a major theme this week. Allison Road, a horror title that was heavily influenced by P.T., decided to drop its Kickstarter after being picked up by Team17. We thought this was a good thing, but it looks like a lot of the Kickstarter backers aren't happy they won't be receiving their rewards. Payday 2 has introduced microtransactions into its ecosystem after saying they would never do that. Players are receiving safes in-game that can only be opened by purchasing an item for $2.49. The Payday 2 community is not very happy about this.
People also seem to be unhappy about the season pass price for Star Wars Battlefront. Some are calling the $50 price tag greedy, but let's be real here – you brought it on yourselves. Bloodborne is also looking to cash in with its Game of the Year edition. Problem is Bloodborne hasn't been crowned game of the year in any category; especially since no one is even talking about GOTY yet. In somewhat of a strange move, the GOTY edition that includes the DLC in a bundled price is coming out around the same time as said DLC… Finally, Nick has some thoughts on Kickstarters that hire top quality voice talent when they should be focusing on finishing the game.
We discuss all of these topics on this longer than normal Mashcast.
Sources