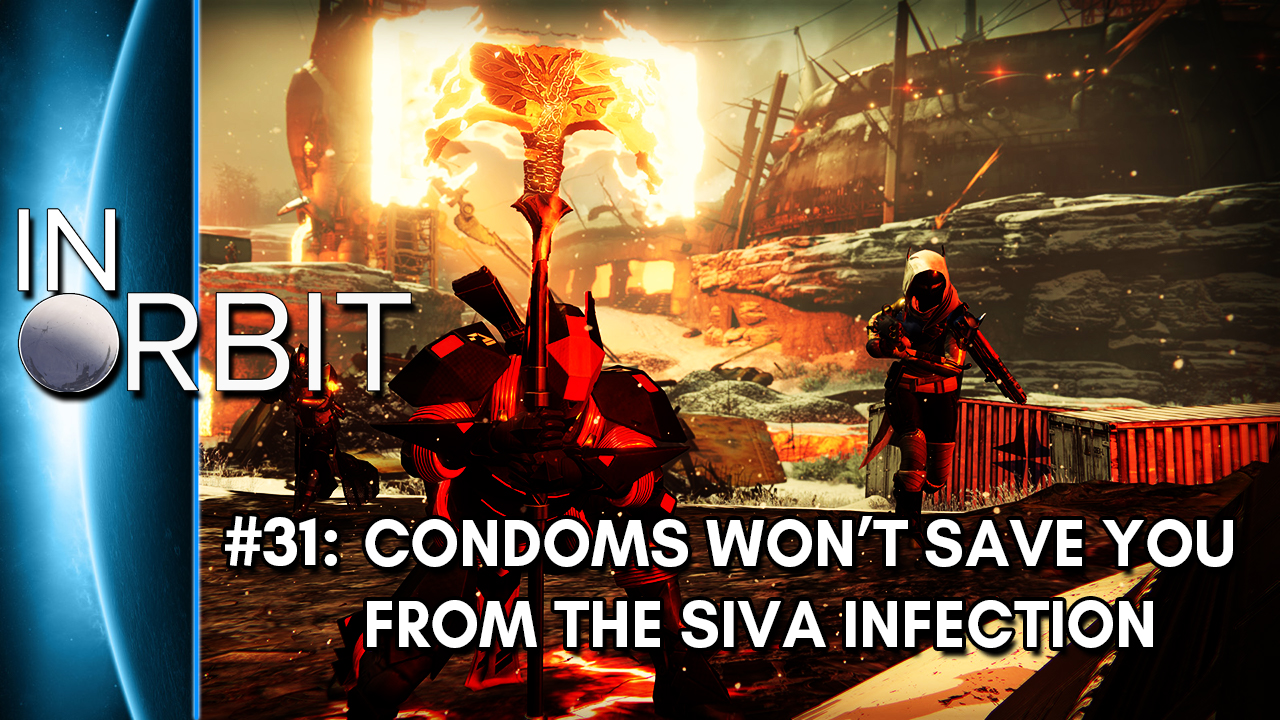 In Orbit #31
Condoms Won't Save You From The SIVA Infection
Cosmodrome Winter Tour, Iron Banner, Destiny Collection and MFTR!
The In Orbit crew discusses the Cosmodrome Winter Tour, the Iron Banner that came and went, a potential bundle for new players, and Messages From The Reef!
Hosts
Born in the 80's, given a NES and Gameboy at a young age, Jorge grew up in gaming and experienced gaming in many cultures due to moving around the world. Now in New Jersey, an older Jorge continues his journey in gaming. Adobo included.
Been gaming since birth and he\'s not gonna stop now. Call of Duty was the first shooter that pulled him in and his love for shooters has developed into a love of Destiny. He\'s now a Guardian, proud to protect the traveler and slay my foes in Crucible.