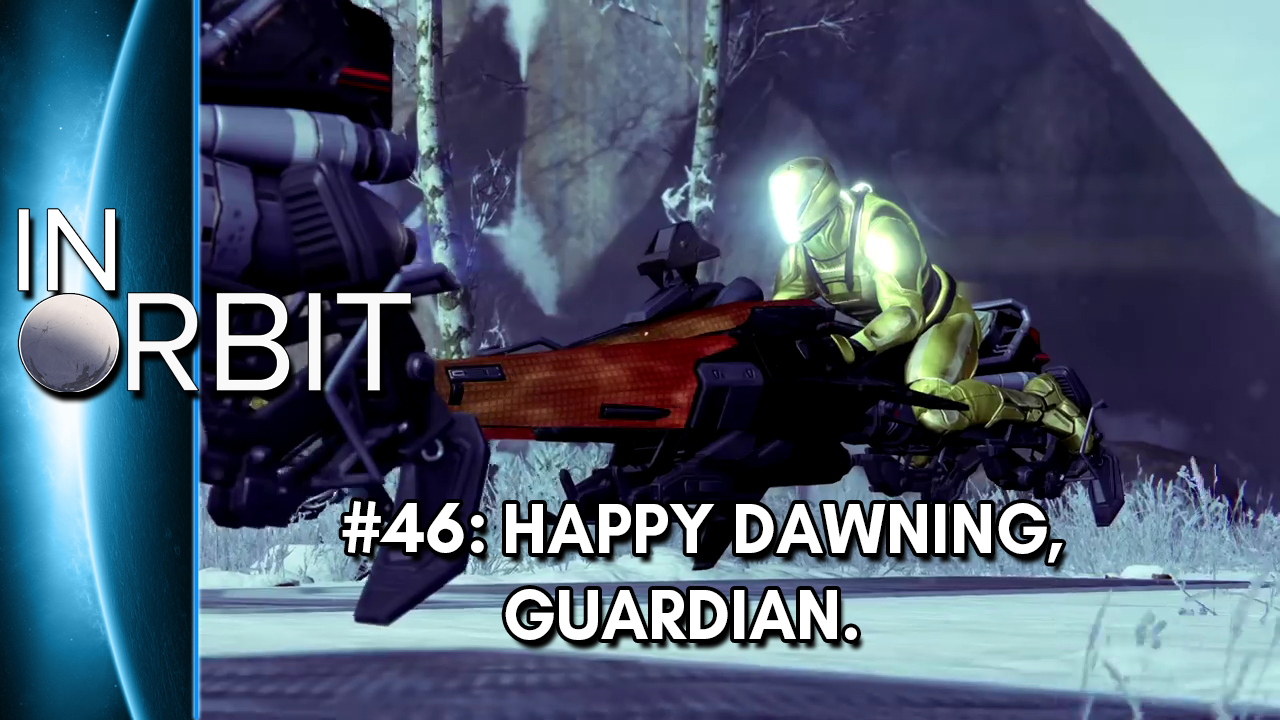 In Orbit #46
Happy Dawning, Guardian.
The Dawning event is discussed with PVE & SRL in focus, but are these changes enough? What about PVP? And we take questions from you, the audience!
The Dawning is here with a whole bunch of nice looking armor sets, returning weapons to crucible drops, and updated strikes, but has SRL been overlooked in terms of updating and balancing? Also is this enough? The update strikes, "Will Of Crota", "The Nexus", and "The Shadow Thief" have some changes that makes the initial areas easier, but the boss encounters a bit more challenging for future Nightfalls. In addition to the Zavala bounties, the Bounty Tracker also has Vanguard Elite bounties that have medal challenges. We discuss the changes and whether they really do add to the game.
SRL is back with two new maps that were clearly built with knowledge of the previous SRL event, but we discuss if the two old maps need updates. Crucible still has no update, and Cosmo's post indicates Bungie is approaching balancing in a different way. We also take questions from you the audience in Messages From The Reef!
Hosts
Born in the 80's, given a NES and Gameboy at a young age, Jorge grew up in gaming and experienced gaming in many cultures due to moving around the world. Now in New Jersey, an older Jorge continues his journey in gaming. Adobo included.
Been gaming since birth and he\'s not gonna stop now. Call of Duty was the first shooter that pulled him in and his love for shooters has developed into a love of Destiny. He\'s now a Guardian, proud to protect the traveler and slay my foes in Crucible.
A former professional cyclist, gaming has always been Jordan\\\'s preferred method of stress-relief. Traditionally an action RPG\\\'er, he has recently been ensnared in the modern MMO/RPG/FPS genre, and talks about it as a host of In Orbit.