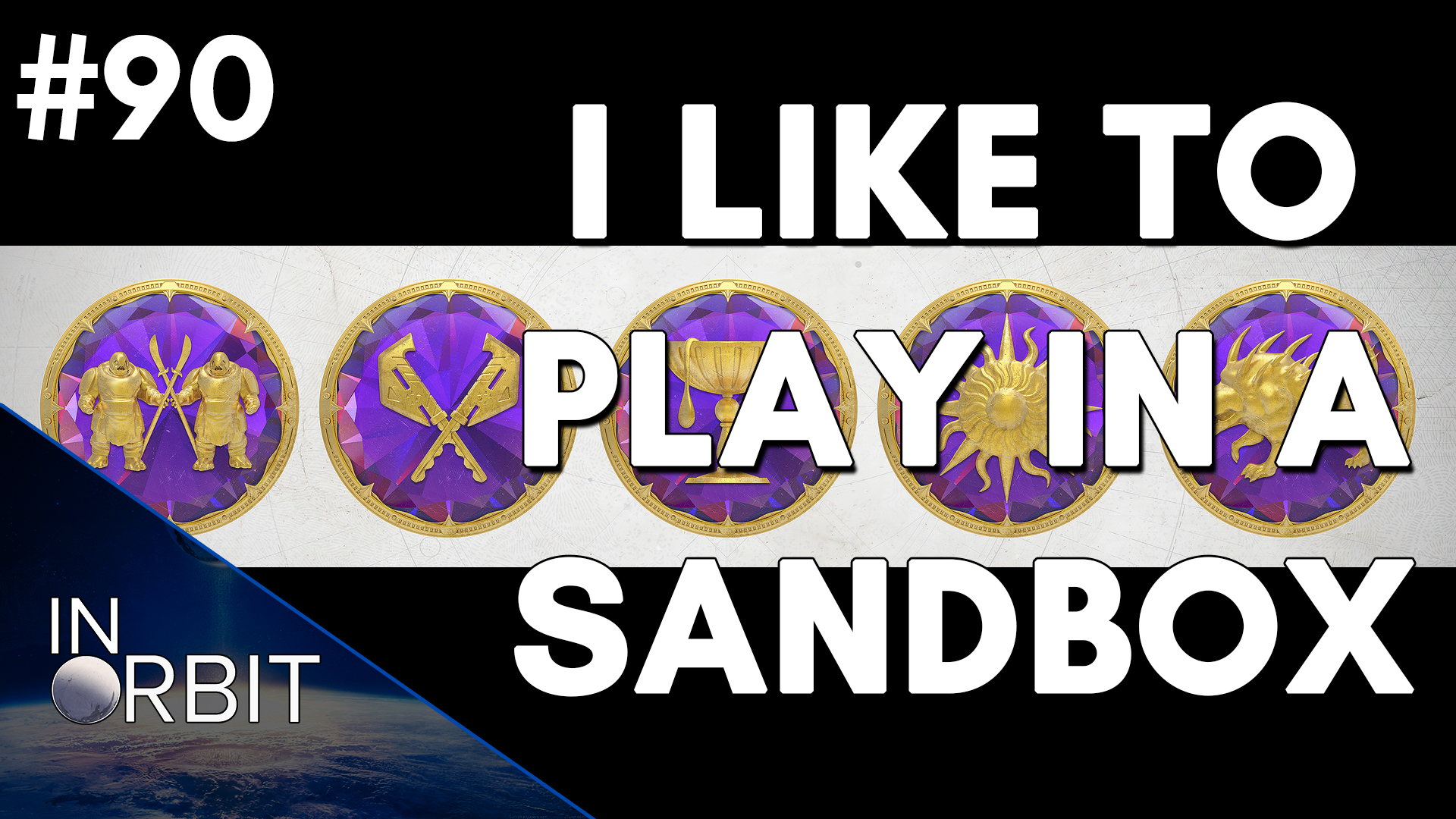 In Orbit #90
I Like To Play In A Sandbox
The game is going to get updated in the near future, PC Destiny is finally out, prestige mode needs work, and Messages From The Reef!
1. Upcoming Updates
Chris Barrett, game director at Bungie, put forth some upcoming updates to the game.
`New systems and rewards to give our most engaged players additional, optional pursuits.
-Better incentives for players who complete challenging Prestige activities.
-Better rewards and replay value for strikes, adventures, and Lost Sectors.
-Private matches for the competitive community (we are targeting early 2018).
-Crucible tuning like adjusted Supremacy scoring and better spawning rules.
-Better incentives for completing Crucible matches (and penalties for quitting competitive games).
-Continued improvements to Iron Banner and Faction Rallies, including uniqueness of rewards.
-Changes to make the mod economy more interesting and impactful.
-Ongoing improvements to Exotics, including adjustments to reduce instances of duplication.
-New ways to spend surplus currency and materials (looking at you Legendary Shards).
-An emote interface that allows players to equip Salty, Spicy Ramen, Six Shooter, and Flip Out all at the same time.
2. PC Launch
David gives his impressions on the launch of the PC version of Destiny 2. We discuss the launch and the items surrounding it.
3. Ript Apparel
Are you like me and love video games and nerd culture? Well have we got the place for you! Ript Apparel is your destination for T-Shirts, crewneck sweatshirts, tank tops, and accessories to help deck you out in the items you love and care about. And right now, if you use the coupon code, INORBITPODCAST, you get 10% off your order! The website is www.riptapparel.com and make sure to use coupon code, INORBITPODCAST, at checkout to get 10% off your order!
4. Prestige Raid Overview Including Rewards
5. Messages From The Reef
Daniel Escobar: Do you think the improvements coming later (announced on the TWAB) should have been there since D2 launch?
Michael Pelech: Destiny 1 survived a lot of new games coming out. Will Destiny 2 be able to withstand the new game launches?
Will Steffen Talk about the fact that we're only 2 or so months into the game and our clan is pretty inactive already. I'm sure we all didn't expect that to happen, Do you think that Bungie and Activision are going to remedy this in the near future?
Hosts
Born in the 80's, given a NES and Gameboy at a young age, Jorge grew up in gaming and experienced gaming in many cultures due to moving around the world. Now in New Jersey, an older Jorge continues his journey in gaming. Adobo included.
Been gaming since birth and he\'s not gonna stop now. Call of Duty was the first shooter that pulled him in and his love for shooters has developed into a love of Destiny. He\'s now a Guardian, proud to protect the traveler and slay my foes in Crucible.