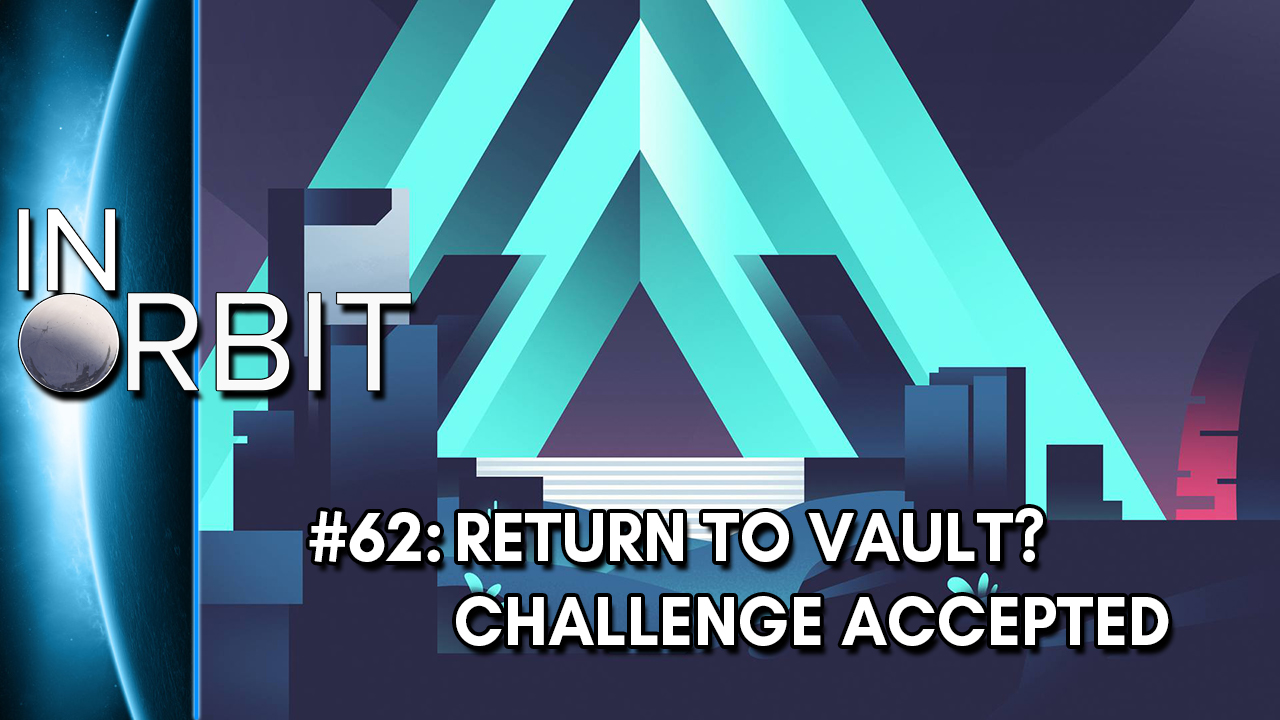 In Orbit #62
Return to Vault? Challenge Accepted.
Vault of Glass refreshed, returning Iron Banner, our progress with the book, and excitement for other raids!
This week Jorge and Josh, aka FullClipp101, analyze the latest Iron Banner and our desire (or not) to play the game mode. The group discusses what we would like to see in the future with this game mode. We then discusses the book and our drive to complete it. The book was the big focal point of what we want to complete in Age of Triumph (beyond the refreshed raids), and debate whether the challenges the book presents are worth it.
Given the great reception to the changes with the updated "Vault of Glass" and "Crota's End", Jorge and Josh discuss our anticipation for "King's Fall", potential changes for that raid, and our excitement for our return to the pinnacle of raid excitement with Destiny 1. We end this week's episode with talk about the genesis of the excitement of Destiny's post game, Vault of Glass, and the variety of changes to this classic raid.
Hosts