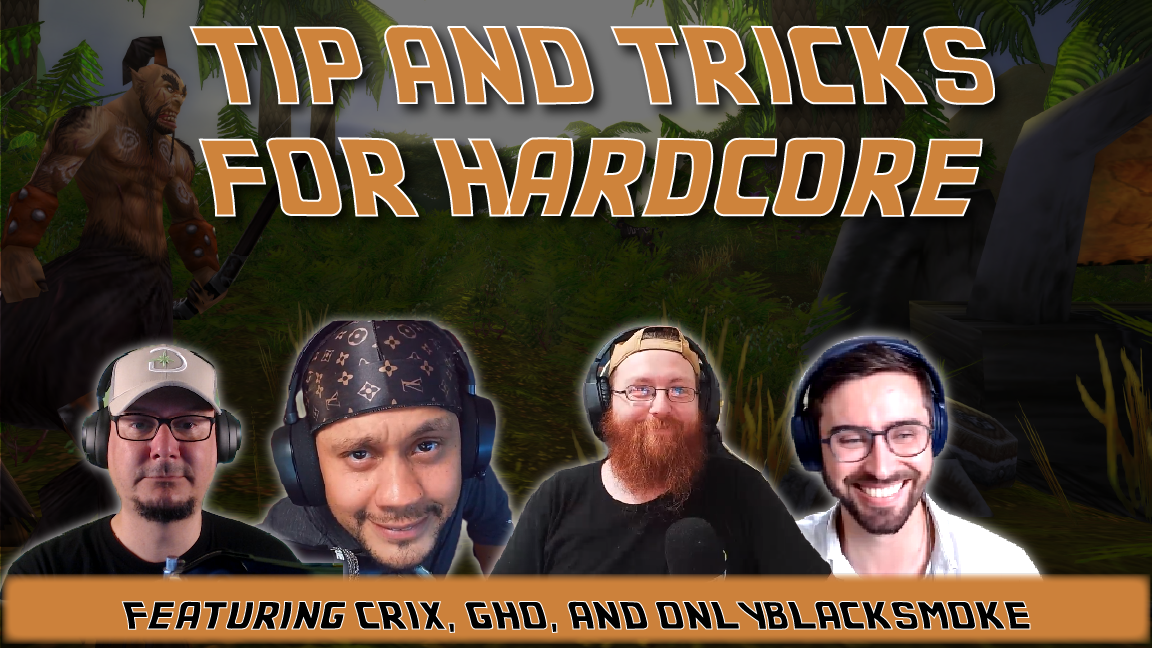 Warcraft Reloaded #167
Hardcore Tips & Tricks ft. Crix, ClassicGho & OnlyBlackSmoke
Crix, OnlyBlackSmoke & ClassicGho join Bob this week for fun WoW Classic conversation!
In Episode 167 of the Warcraft Reloaded Podcast, the hosts dive into an array of intriguing topics. The episode commences with a discussion of questions posed by the Discord community. They explore the potential implications of integrating the retail user interface (UI) into WoW Classic, deliberating on whether this move would be beneficial or detrimental to the gaming experience. Another query pertains to the optimal streaming platform for showcasing intense WoW Classic gameplay.
Transitioning from the Q&A segment, the hosts share their recent escapades within the realms of Wrath of the Lich King Classic and WoW Classic Hardcore. They recount their in-game experiences, reflecting on challenges, achievements, and memorable moments.
A focal point of the episode revolves around the impending launch of the Hardcore Realms. The hosts provide valuable insights, tips, and tricks for those venturing into this challenging gameplay mode. They also regale listeners with entertaining anecdotes from their own Hardcore adventures, adding a layer of camaraderie to the conversation.
Concluding the episode on a high note, Bob conducts an engaging interview with OnlyBlackSmoke. This segment offers listeners a glimpse into his extensive journey within the World of Warcraft universe, chronicling his evolution as a player over the years.
Episode 167 of the Warcraft Reloaded Podcast proves to be a captivating blend of community engagement, personal anecdotes, strategic insights, and player retrospectives, catering to both casual players and dedicated enthusiasts of the iconic gaming franchise.
Join our Discord – https://discord.gg/XPyjkHWTXz
Please consider supporting the show – https://www.patreon.com/warcraftreloaded
Another way to help the show is using coupon code "reloaded" when purchasing guides from Rested XP – https://warcraftreloaded.com/restedxp
Call in voicemail – ?(816) 866-1066
Online Voicemail – https://www.speakpipe.com/WarcraftReloaded
Follow us on Twitter – https://twitter.com/WCReloaded
Email us at – WCRPodcast@gmail.com
Catch LIVE shows at – https://www.twitch.tv/blazzinbob or https://kick.com/blazzinbob
Follow the hosts:
BlazzinBob – https://twitter.com/Blazzin_Bob – https://www.twitch.tv/blazzinbob – https://kick.com/blazzinbob
Melarina – https://twitter.com/MelOverwatch
Hosts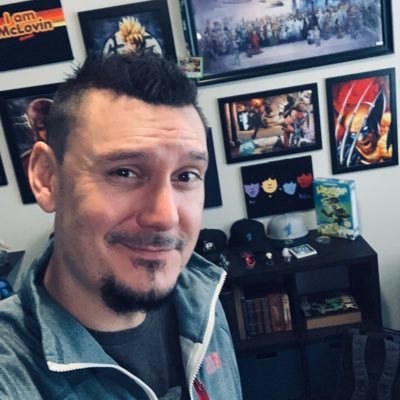 IT System Engineer by day, avid gamer by night! Bob has been gaming his entire life and first started standing on a chair playing the arcade version of Super Mario Bros. Now he plays all kinds of games but focuses mainly on Overwatch.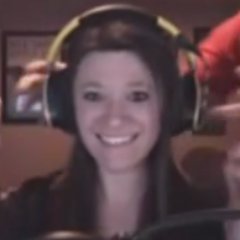 Mel loves playing video games during her free time. She didn't grow up as a gamer but quickly fell in love with it when she started. She mainly plays Classis World of Warcraft, Overwatch, and Hearthstone.