GTA III Coming to iOS/Android for its 10th Anniversary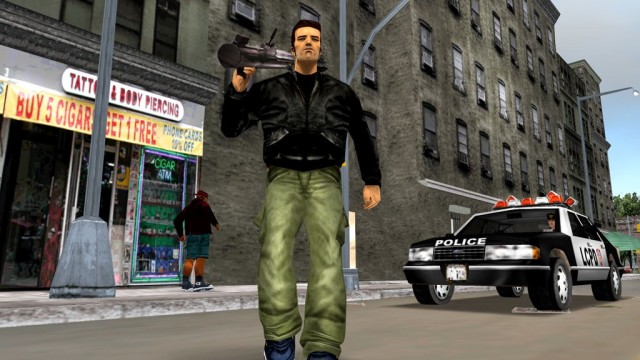 On October 22nd Rockstar Games will be celebrating the 10th anniversary of Grand Theft Auto III by releasing the title on iOS and Android!  (*record skips)  Wait, what?  That must be a mistake.  They have to be releasing some type of touch screen mobile version right?  Wrong.  The same GTA III we loved on console and PC will be making its debut on both mobile platforms as is.  Normally I would start raining on this parade, however, since Rockstar has a track record of excellence (including an awesome table tennis game) I have to give them the benefit of the doubt.
I'm actually very curious to see what they have come up with in terms of controls.  If Rockstar can pull this off successfully, this may bust the doors wide for development of more fully 3D games on mobile devices.  Combine that with the rate that mobile technology is moving and that fact that engines such as Unreal Engine 3 are running on mobile platforms, and this may be a recipe for trouble for consoles.
If you're at New York Comic Con you will have an opportunity to play it there.  I don't believe any of us MTB staffers are going, so if you'll be there why don't you do the work for us and let us know how it goes?  We'll pay you handsomely in gratitude; and we all know you can never have too much of that.  In the meantime though, let us know what you think.  Is this port going to fly or die?
[Source: GamesIndustry.biz]