An Angry Birds Ballgown? Oh, Rovio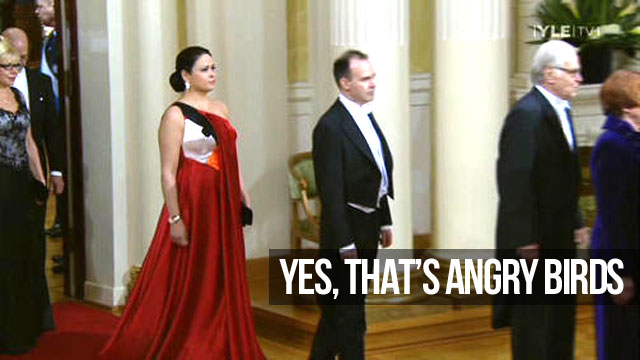 My personal disdain for mobile developer Rovio because of their claim that they revolutionalized gaming by releasing the same game over and over and over is well documented. Today they gave detractors like me another reason to dislike them.
Do you know what is probably more awful than being married to an executive for the company that brought you Angry Birds, Rovio? Having to wear the clothes to go along with it. She certainly doesn't look happy about wearing that dress, but being made to wear an Angry Birds dress is likely to elicit a little rage from most women. There are some things to be said about a company that requires their head honcho's spouses to wear themed clothing and none of them are good.
[Source: Kotaku]
[Image via Kotaku.]