Best Trollings of 2011: Wii U at E3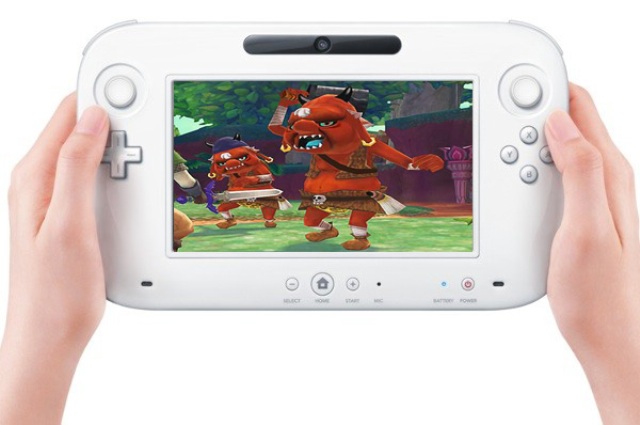 It was April 15, 2011 and the gaming public had its collective gaze turned towards an imminent trip to the late Cave Johnson's subterranean testing facilities. Then, in a flash, everyone's eyes turned towards the calendar and burned a figurative hole into early June. Whispers had surfaced from French site 01net that Nintendo Company Ltd. (NCL) had been conducting some testing of its own, and the results of their Kyoto tinkering would be on display during E3. Unlike Aperture, Nintendo's experimentations weren't of the reprehensible type: the company was hard at work on a next generation console supposedly code named Project Café.
The next several months were home to more leaks than even Mario could plug, and the hullabaloo surrounding the platform that would eventually be renamed Wii U grew to a deafening level. Millions of gamers were glued to their PCs on June 7th in anticipation of the Big N's unveiling of the successor to the massively successful, if underwhelming for core gamers, Wii. After the 3DS' extraordinary showing wound down, it was finally time for the world to get its first glimpse of the machine.
Unfortunately, the events that followed hardly instilled the sort of rampant excitement for the platform's release that most were expecting after being dazzled by talk of the Kyoto-based company refocusing on the hardcore. Many viewers felt bewildered by the fact that the console itself was never shown. Instead, the publisher put all of the focus on its crazy new touchscreen controller. Some gamers were actually duped into believing that what they had witnessed was a new peripheral for the Wii, not a brand new console's controller. The erroneous add-on rumor – silly as it was to those who followed Nintendo closely – quickly picked up steam and forced Nintendo to repeatedly squash it.
More troubling still, however, was the question on everyone's minds post-E3: where were the games at? Nintendo never had any intention of launching in 2011, which meant that it wasn't ready to show off sizzling footage of Wii U software for gamers to drool over. A tease at the 2011 E3 followed by a more substantial look at the platform and its games at this year's convention was the plan from the get-go. But that didn't matter to gamers; the cat was out of the bag two months prior to the show, and the ravenous horde of Nintendo fans wanted to see some games.
Where was Mario, Link, Samus, Donkey Kong? Hell, most of the audience would have settled for an appearance by a secondary Nintendo star (Captain Falcon or Star Fox, anyone?) at that point. Yet the only first party "games" that were shown off were mini-games that may or may not ever see an actual release.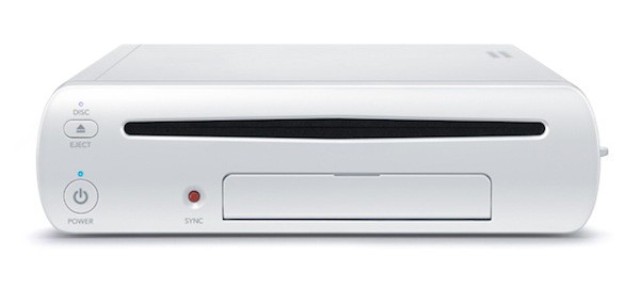 Surely the third parties would come through, right? Sort of. Batman: Arkham City, Ninja Gaiden 3, and Darksiders II were confirmed by their publishers to be heading to the Wii U. It was fantastic to see the publishers of those wares showing their support for the system by announcing ports of major titles for it. But that fervor died down a bit once reality settled in: these games would be released on the PS3 and 360 far in advance of the U's launch. The announcement of a trio of promising third party titles for the console was nice and all, but nobody in their right mind buys a new console for old games.
One publisher in particular took the "trolling" a step further by pretending to announce that one of the biggest upcoming shooters of 2011 was on its way to Nintendo's next-gen platform. Electronic Arts egged on viewers by insinuating that it would be spectacular if Battlefield 3 was coming to the Wii U. The only problem was that it was revealed shortly after that this was not actually the case. EA fouled it up even more by preceding that handy little trinket of info with what was initially presumed to be footage of the FPS running on the. They might as well have held up a big sign that read, "Gotcha!"
Neither Nintendo nor its third party partners were prepared to deliver the next generation extravaganza that the public was pining for. That actually would have been acceptable seeing that, as previously mentioned, the system's launch was still a year-and-a-half out; they'd have another E3 in which to focus more heavily on software.
Regardless, they had to have known that enthusiasm for the system's unveiling was booming. The smart move would have been to temper expectations following all of those rumors. Had they made it abundantly clear that this was just going to be a tease, its fans would have cooled down a bit and been less let-down by what was shown. But I supposed it's true that nothing attracts a crowd like a crowd, and Nintendo clearly wanted to have everyone keyed up over getting a look at the device. Well, they certainly achieved that; but the end-result was that its press conference left us all feeling a level of apathy on par with the infamous 2003 Pac-Man Vs. show.
Satoru Iwata, president of NCL, has gone on record saying that the Wii U will in "final form" at this year's Electronics Entertainment Expo. It's certainly possible that the company will recover from last year's gaffe and blow everyone away. For now, however, company representatives are still refusing to talk about their plans. There is of course no doubt that they'll talk plenty at E3. Let's hope that what they have to say and demonstrate actually energizes gamers. Otherwise we could be looking at a repeat winner for MTB's "Best Trollings" once 2012 comes to a close. Here's hoping that's not the case.