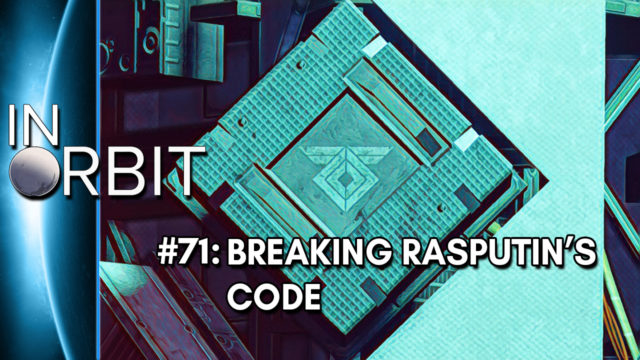 In Orbit #71: Breaking Rasputin's Code
On today's show, In Orbit is infected with Rasputin's code… Christopher "Chikinfingaz" Wagner from Rasputin Radio Podcast joins us to discuss thoughts on Destiny 2!
With E3 around the corner, we know that Bungie will be revealing the Arcstrider gameplay wise. With many in the Destiny Community commenting that, so far, it looks like a reskinned and retooled Arcblade, we discuss what we would like to see with the class, and discuss improvements we'd like to see to that type of gameplay compared to the Arcblade hunter from Destiny 1.
Discussion moves on to PC as Jordan recently ordered a new PC to do gaming and various other tasks with it. We discuss what Jordan is excited for and what we hope from the PC version of Destiny 2.
Going back to the topic of E3, we round out our conversation with discussion on Anthem, and what we would like competitors to do to help bring innovation to the console MMO-style game that so far is dominated by Destiny with everyone else fighting for second place.
Sources