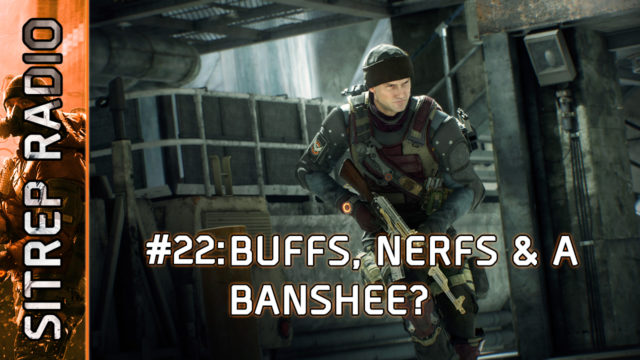 SITREP Radio #23: BUFFS, NERFS & A BANSHEE?
More news dropped this week with a weapons pass, and BLIND is reborn as BANSHEE. Catch all the latest in this weeks episode with Mike, Rob & Luke.
Hosts
I've been a gamer ever since I can remember. I started with a Commodore64, then Amiga1200, and various PCs. Consoles I've owned include SNES, Wii, GameCube, Xbox 360 and every version of PlayStation to date. My most played games are Team Fortress Classic, Championship Manager, early COD titles (don't mention Black Ops or MW3!) as well as almost all of the Gran Turismo and GTA series'.
Social
Follow Us!

Like Us!
Next Episode:
Recent Podcasts