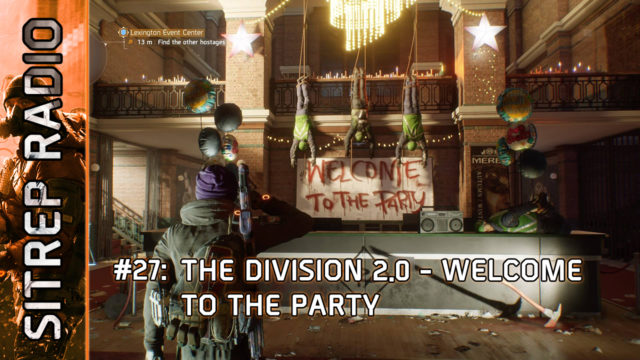 SITREP Radio #27: The Division 2.0 – Welcome to the Party!
This week is all about Update 1.4, or as we are calling it, The Division 2.0. This is a game changing update in a good way. We're covering everything from New world tiers, Loot Drops, TTK & Difficulty, Weapons, Gearsets, Sealed Caches, Currency to End Game Activities. Also we cover this week's SOTG, which covers some issues that have been brought on by the new update and the general feedback from the community this week.
There talk again of trying to bring the PTS to consoles, but only time will tell if it is at all possible. The developers give a MASSIVE thank you to the community and the ETF for all their feedback and help with trying to make update 1.4 a success. So sit back and listen as your SRR hosts Mike, Rob & Luke are feeling the hype this week with all the changes that have been brought to the game.