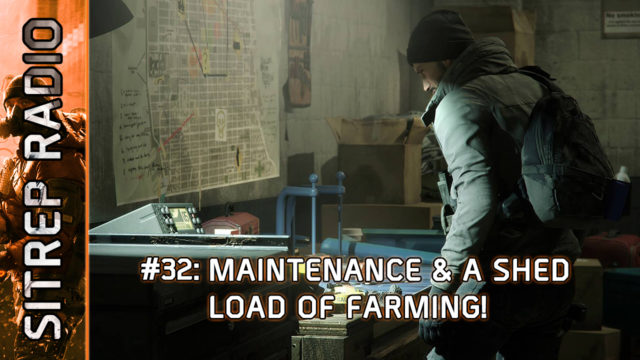 SITREP Radio #32: Maintenance & A Shed Load of Farming!
The free 1.5 update/patch was delivered to PlayStation4 users during the morning maintenance on Tuesday, meaning Mike, Rob, and Luke have had their filthy paws on it for over 48 hours now. Now that they've got first-hand experience of the new patch, the lads discuss what they've been enjoying and what they're aiming to run with their builds if RNGesus is kind enough to bestow unto them what they pray for (If not, maybe Santa will deliver what they're missing when he arrives in a few weeks?).
We also point you in the direction of some helpful tools/information, via Reddit, regarding Gear Set bonuses, max stat rolls for gear, where to find the new 1.5 Named Gear items and Spydr101's excellent Gear Attribute [spread]sheet. The lads also quickly round up the news from this week's State of the Game broadcast which highlighted more bugs across the varying platforms, as well as some stats from PC and XBoxOne user's Survival runs.